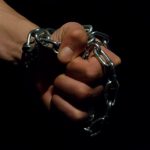 What a great way to close this letter. Paul is reminding us all about those who are helping and encouraging. Paul's teammates.  Despite being in chains, Paul continued his work. He gives us a good example to be good team players as well. 
There are so many nuggets of wisdom here for us. While we don't personally know these Christ followers, there is such a peace, isn't there, in that the ministry is ongoing, it's intentional. We, too, can be servants taking on roles to spread the news, follow God's will, pray earnestly for each other. We are all a family, a family that sticks together.
I like the message he has for Archippus — be sure to carry out the ministry the Lord gave you. We all have that special place that God intended for us. Are you serving in that ministry? Do you know where your place is?
Over the years, we have often emphasized in our church setting the importance of using our gifts. This encouragement fits right in with that. We are all called by God to a ministry, to a mission, and we all have a purpose. It is unwrapping the gift or feeling useful in our purpose that is truly rewarding. If we are in the center of God's will and acting in the way he has designed us to act, there is nothing better.
If you're not serving with your gifts or unsure what your gifts are, let me know and I can hook you up with an spiritual gift survey.  In the words of Paul, "May God's grace be with you."

Let's pray. Lord thank you for the gifts you have given me. It makes me so very happy to be able to use them to further the kingdom. Continue to use me in this place to  shine your light into this dark world. Fill my mouth with the words you want spoken. Open the doors you want me to walk through. Thank you for all those who have gone before me to show the way of truth. In Jesus' name. Amen.