The Preacher has given us a lot to think about over the past several readings. How do you respond knowing "Jesus opened a new and life-giving way" giving us the ability to "go right into the presence of God with sincere hearts fully trusting him"? Have you let the magnitude of that promise really sink in?
Maybe you're even asking yourself, "now what?" When our hearts start to overflow with gratitude and admiration, we call that praise and worship. Our response can simply be to honor God with our worship. When we fully trust God, we start to see the blessings in our lives more clearly. We can't help but want to give thanks and praise to God.
We're also reminded here that God created us to live in community. The opening words, "dear brothers and sisters" let us know the Preacher was friends with his audience and wanted to be inclusive so all would feel welcome. What a great suggestion he makes in verse 24. "Let us think of ways to motivate one another to acts of love and good works." We need to be thinking of others, not just ourselves.
What are some ways you can think of to motivate others? Perhaps you can start by thinking of ways that motivate you to do good works. What are some of your favorite good deeds? Remember, we are the hands and feet of our Lord touching people each day. We need to be on the move with intention and purpose.
I have fond memories of mission trips with our youth group helping the less fortunate with building projects while witnessing to them about Jesus. Of course, good works don't have to involve an elaborate mission trip. A simple smile on the street, grocery shopping for someone who has been injured, raking the yard of a widow, giving children a safe place after school, or paying for someone's bill at the coffee shop are all acts of love. We simply need to be an extension of Jesus in our world. What would Jesus want you to do for him?
This idea of community is huge. God knew we'd need encouragement. We can often feel overwhelmed and lost if left to navigate life and faith on our own. "And let us not neglect our meeting together, as some people do, but encourage one another, especially now that the day of his return is drawing near." I have no idea how "near" Jesus' return is, but that's not really the point. We need to be ready as if he was coming tomorrow. There is urgency here so that we don't put off what's important.
Meeting together for worship is one of the most intimate and God honoring things we can do. I think of how many people are not connected with a church or faith community of any kind. It breaks my heart. The Preacher was clear that community would be necessary to keep us encouraged.
I don't know about you, but just looking around at what's happening in the world between economic woes, natural disasters, bullying, wars, division, and the like, is unnerving. Satan must be having a "hey-day!" I feel like an outsider in my own life. When I can find another believer, it's like I don't want to let go because the encouragement is immediate.
I've just started reading "The Screwtape Letters" written by C.S. Lewis. Have you read it? Lewis gives us a glimpse into how evil may work in the hearts and lives of people, particularly Christians. It's brilliant and frightening at the same time because it makes sense. Satan wants to mess with us and make us doubt, separating us from the love of God.
We need encouragement in this dark world, so we are ready to receive all the blessings God intends for us. How are you feeling about your community of faith? Do you play an active role in motivating or encouraging others? Stop by my Facebook community for my readers. Here's the link: https://www.facebook.com/groups/ReflectionsDevo Share what's on your heart. We're there to encourage, too!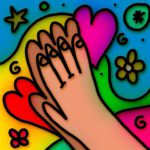 Let's pray. Father, I thank you for the community of believers you have surrounded me with. It is a blessing and an honor to serve you in this place. I know there are a lot of hurting people in this world that need you, Lord. They just don't know what they are missing. Use me to give an encouraging word to draw others toward you so they can finally fill the empty void in their lives. In Jesus' name. Amen.