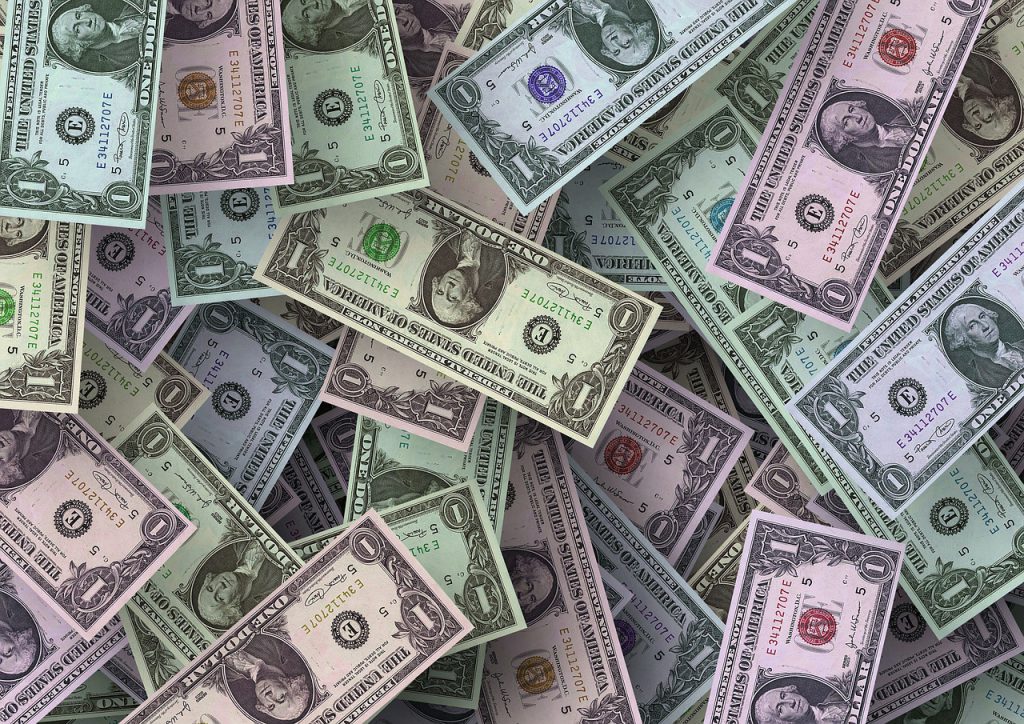 Look around your community. Do you see big houses in one area and smaller, run-down ones in another area? We do see that clear division between people based on their economic standing. God's love and mercy is available for all, the rich and the poor!
Where's the wealth? Paul suggests we are wealthy simply by being believers who will inherit the kingdom. "Yet true godliness with contentment is itself great wealth." Ponder that verse for just a moment. You may need to put aside your current financial needs for just a moment lest they interfere with your feeling the enormous blessing you have as a follower of Jesus. Great wealth indeed!
What is "true godliness?" Paul has been instructing Timothy on what living a godly life looks like. Everything he has been telling Timothy in this letter sets up what he talks about as "our teaching."
Not everyone is going to pay attention to this teaching. In fact, we can expect people to contradict us. Just having that knowledge is helpful so we can be prepared for those encounters. We can have confidence in these teachings because they originated with Jesus. Here's a great memory verse from Proverbs 3:5-6: "Trust in the Lord with all your heart; do not depend on your own understanding. Seek his will in all you do, and he will show you which path to take."
Where do you look when faced with a decision or circumstance in life that needs clarity? Do you pull out your Bible or ask your pastor? Do you do an internet search for the answer? Do you get on your knees and pray to Jesus? Do you ask friends or acquaintances what they would do? Hopefully the common denominator here is, "trust Jesus!"
Be careful of those who contradict and cause you to question your faith. Having questions about godly things, including Bible passages that trouble you, can be a good thing. But seeking wisdom from unbelievers is not the way. Discussions can go sideways. Paul says, "this stirs up arguments ending in jealousy, division, slander, and evil suspicions." We don't want that with our unbelieving friends. We want to help draw them into a faithful relationship with Jesus.
Gratefulness. That's the feeling I get from reading this passage. My wealth is unmeasurable because of what Jesus has done for me. My needs are satisfied. I trust God for that. I am content. I haven't always been so satisfied. I was like so many other people who get caught in the trap of seeking contentment in status, popularity, and all the things money can buy.
It's not about the money. It's about the wealth we inherit from belonging to Jesus. We follow Jesus by living a godly life, paying attention to what Jesus asked us to do. Paul warns us about money. "For the love of money is the root of all kinds of evil. And some people, craving money, have wandered from the true faith and pierced themselves with many sorrows." Would you say you "love" money? What does that even mean to you?
Money can be one of those lures away from God. If our seeking wealth on earth keeps us from building the relationship of our future with God, that's a bad thing. Paul must have seen it happening even in his day. People wander when the lure is enticing enough. Jesus endured testing so he knows how hard it can be for us. That's why it's good to trust him by your side.
Take time today to revel in the gratefulness you feel; for the wealthiest of inheritances belongs to you!

Let's pray. Lord, you are so wonderful in providing the messages we need to hear. The wisdom revealed in your word is so precious. Help me to understand clearly how you want me to live. Open my mouth to share about you whenever possible. Open my spiritual eyes to see people and love them like you. In Jesus' name. Amen.