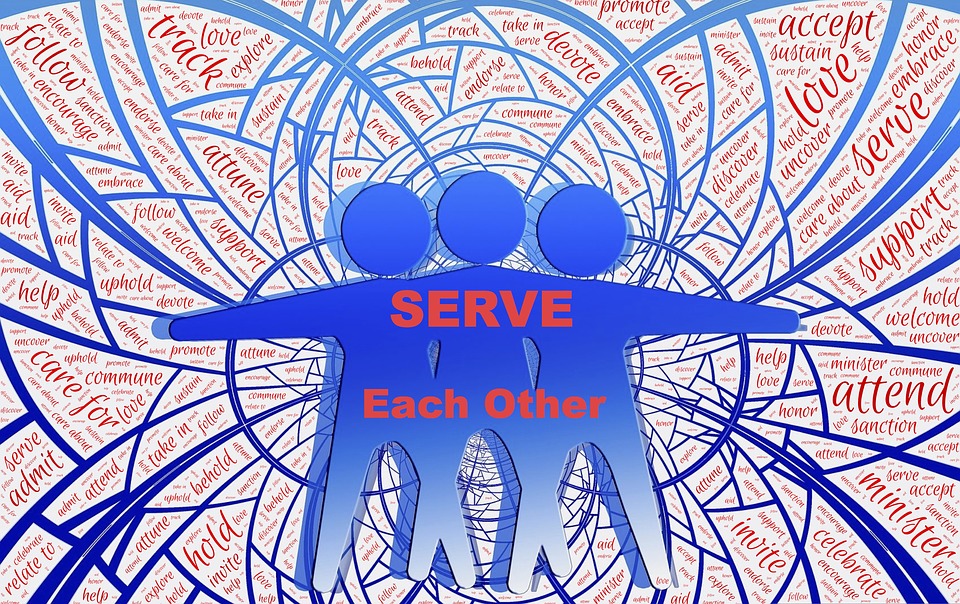 If you thought that the "rules" for church leaders were strict, now we address the do's and don'ts for deacons. Did you find it interesting that the expectation for deacons extends to their wives (spouses) as well?
You may be asking, "what is a deacon?" If your church didn't recognize a hierarchy of church leaders or give titles to the helpers, that word may not be familiar. In Paul's day, a deacon would be a servant, anyone who serves the body of Christ. I think of this passage from Matthew 20:26, "Whoever wants to become great among you must be your servant." I'm not sure I seek to be "great," but I do seek to please God in all I say and do.
If we have a servant heart yearning to serve Christ's body in some way, we want to reflect Jesus well. How are you doing in terms of the Biblical requirements of being a deacon?
If you're a woman, the paragraph talking about "wives" pertains to us. Note the word translated to be "wives" could also be translated as "women." Perhaps this could clarify that women, too, could serve the church body as deaconesses?
Paul's wisdom shows a lot of forethought to help Timothy succeed in growing the church. Paul wanted him to know "how people must conduct themselves in the household of God." Any time you gather people, issues are going to arise. Groups thrive when there is structure and set expectations. Seeing the high standards needed to qualify as a deacon makes it clear how extremely important it is that the people filling these positions are spiritually mature.
According to Paul, the church of the living God is to be "the pillar and foundation of the truth." That is certainly a lot of responsibility. Leaders of the body of Christ should be held to a standard a bit higher than the rest of the flock. When our leaders are faithful and led by the spirit, those whom they serve will flourish.
Serving God faithfully is its own reward. Even if the church doesn't notice, God does. Isn't he the one who we are trying to please anyway? Serving helps us to be more like Jesus. It can be so refreshing to shift the focus off of ourselves onto others when we serve. Matthew 25:40 says, "And the King will say, 'I tell you the truth, when you did it to one of the least of these my brothers and sisters, you were doing it to me!'"
Sometimes we hold back from serving out of fear of failure or judgment. It's so much better to lead with confidence. Having the foundation of faith and assurance that God is giving you direction makes for strong leadership. I like what Hebrews 13:6 says. "So we can say with confidence, 'The Lord is my helper, so I will have no fear. What can mere people do to me?'"
Look around your community of faith. What can be done to promote a servant mentality instead of a "serve-me" attitude? Do you see a need where you could help serve? Pray about that this week and see what God leads you to do.

Let's pray. Father, give me a heart to serve as you served. May I serve You willingly and faithfully each day. Open my eyes to see the needs around me and give me the confidence to do something about it. Guide me and help me until that day I see You face to face. In Jesus' name. Amen.