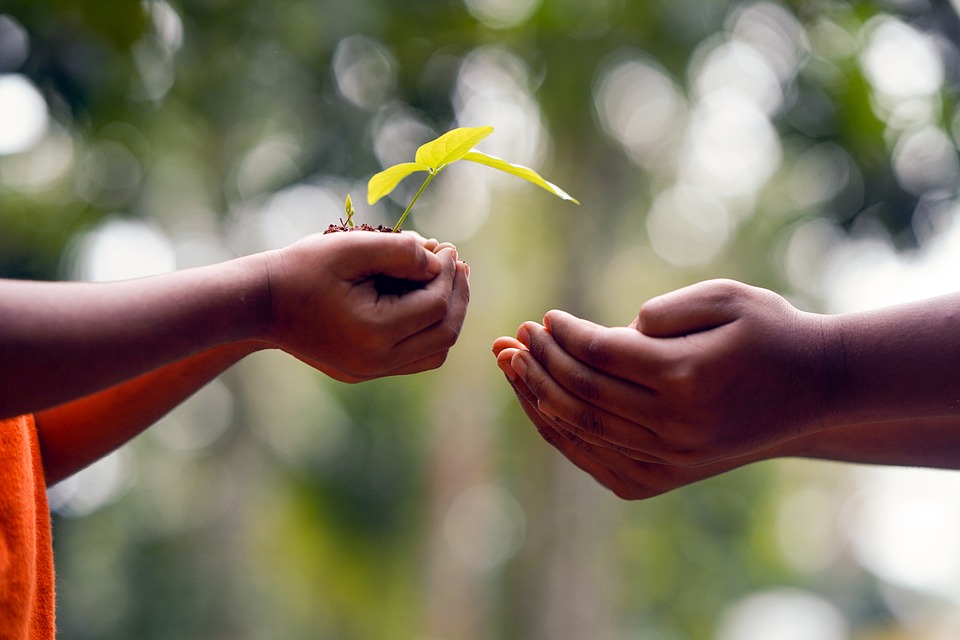 I had forgotten that David's army that won back their loved ones and possessions in our last reading was only a partial army. David didn't forget. The 200 men who had stayed behind, even in their weariness, were likely thrilled to be reunited with their loved ones. I can just imagine the gratitude they felt towards David and the others.
But cries of injustice were heard as the men who did fight felt it was unfair to share their great bounty with those who had not fought for it. I loved how David responded to them. "Don't be selfish with what the Lord has given us."
These words are powerful. David is stopping divisive behavior and at the same time reminding everyone whose victory this was. It wasn't theirs alone. It was God's. Just like everything around us belongs to God. How can we want to hoard and not share with others?
We're human, with human tendencies toward selfish behavior. Even young children see the world in terms of self; it's all about "me" and everything is "mine." I can still hear my kids when they were little clinging to one object or another, looking up at me saying "mine!"
Sharing is one of those life lessons we learn early in life. It all starts with sharing our toys with our friends or siblings and soon becomes sharing our food at meals, sharing our time, our wealth, etc. I see it as a willingness to give.
Some people are better givers than others. Some people prefer to take and suck up other people's time and energy. Take a moment to evaluate your own behaviors. How good at sharing are you? Paul's words in Acts 20:35 say, "And I have been a constant example of how you can help those in need by working hard. You should remember the words of the Lord Jesus: 'It is more blessed to give than to receive.'"
One thing that can be very easy for us to share is our faith. We are called to make disciples. What that means to me is to share our faith so that other people want to know more about this Jesus that has changed our lives. In my opinion, sharing our faith is the best thing we could ever share.
When is the last time you shared your faith journey with another person? Sometimes it can be hard when everyone you know is already a believer. We need to look for ways to put ourselves in situations where there are non-believers. They need to hear the story of God's love and mercy.
Where are those places for you? Ask God to open up the door to opportunities where you can share you faith. Then be sure to ask for his help when he does so that he can give you the words to speak!

Let's pray …
Lord, I long for the opportunities to share my faith in situations where you have prepared the hearts of those ready to hear. Make it clear to me where those situations exist. I will rely on you to give me the words to say. Use me to be a shining light in this dark world. In Jesus' name. Amen.