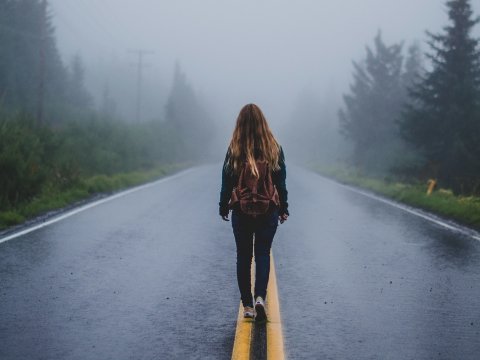 God loves the people of Israel, doesn't he? He also wants to make a point to King Ahab. We know this king to be notoriously drawn to idols and false gods. Ahab has also been a weak authority figure, seemingly involved in the happenings around him, but from a distance.
What surprised me was Ahab's response to the negotiations. He was willing to give in and hand over his wives, children, gold, and silver. I suppose this makes sense when you think about his weak character. It wasn't until greater demands followed that Ahab's elders cautioned him.
And then, God sends a prophet with a message. Proof positive that God hasn't abandoned Israel or King Ahab! This dispatch from the LORD is favorable in that Ahab will have victory. But the victory will not be Ahab's but the LORD's. What do you think Ahab is thinking now?
Whether or not there were many Israelites still communicating with the LORD, they were never abandoned. God has continued to watch over them despite their disobedience and allegiance to other gods.
Is God as devoted to us as his people today? What battles do you think he is fighting on our behalf?
How are you feeling now about Ahab? I noticed that I started to cheer for him a little bit. I suppose that's because God was using him to win a victory. If God still loved him enough to work through him, then maybe I should be a little less critical of his life choices.
That might be a good rule of thumb for us to apply to our enemies today. After all, we are called to love our enemies. To make that even possible, we have to switch up our mindset and remember they are children of God just like we are. He loves them, and so should we.
In case King Ahab would get too cocky, the prophet had another message from God, too. This was only the first battle. It wasn't over. Ahab was to prepare and be ready for another attack in the Spring. I love how specific this is. Don't we all wish we had such clear direction from the LORD?
We do have clear marching orders from Jesus himself. Lest there be any doubt, we are all commissioned as ambassadors of Christ. Our mission is to share the gospel with the world. That is definitely something we need to prepare for.
We also know that Jesus said he would return. We need to be ready for that, too. When I see all of the crazy things happening in our world right now, I can only cry out to Jesus, "come now, please!" I also know that God's timing is perfect. Jesus will come at precisely the right moment. Will you be ready?
As I write this, we are approaching the Advent season in 2021. My husband has given me readings for December 1-26 that will help us prepare our hearts for the coming of Jesus, both in terms of the infant Jesus and the returning Christ. I will be doing a daily reflection on each passage right here on this blog!
As we wait for Jesus to return, reflect on the promise that we are never abandoned by God. We may abandon him and try to go our own way, but he never leaves us. Deuteronomy 31:6 says, "So be strong and courageous! Do not be afraid and do not panic before them. For the Lord your God will personally go ahead of you. He will neither fail you nor abandon you."

Let's pray …
Lord, thank you for never leaving me behind, even when I was feeling far from you. I love how you have taken the messiness of my life and turned it into something beautiful. I look forward to each new day to see how you are going to use me. Forgive me when I stumble and mess up. Help me get back on track. In Jesus' name. Amen.