Zephaniah's oracle now shifts focus to "all" people, not just rebellious Judah. Churches today have coupled this passage with New Testament passages speaking of the final judgment. You may even recognize some of these images have become the lyrics in hymns and worship songs.
This day will be a day of bitter tears, men crying out, all while the Lord's anger is poured out on all people. It's not a pleasant picture at all. Yet, it is destruction we can anticipate will happen when the Lord's Day finally arrives. Will we see it in our lifetime? Only God knows.
For those who take pride in ruling their own lives, this day will come with brutal force. No longer will they be able to save themselves in the same way. There will be no "buying out" the enemy. "Your silver and gold will not save you on that day of the Lord's anger." God wants to make it clear that he will have the final say. These people will be cast out into utter darkness, forever cut off from God's love and mercy.
The sin of trying to live without God will catch up so many lost souls on this day. We shouldn't be surprised. God has always sought the allegiance of his creation. Turning away from God continues to be a universal problem, not just for those wayward Israelites first hearing this message.
When you imagine these events taking place, how does it make you feel? Are you frightened? Do you feel remorse for your sins? Do you want to turn your life around and rededicate yourself to God?
I don't think Zephaniah could have made God's plan any clearer. "He will make a terrifying end of all the people on earth." The prophecy says "all the people." But what about redemption? Thankfully, the New Testament is clear about that. Among its many promises of redemption, I'm clinging to the truth of 1 Thessalonians 5:9 which says, "For God chose to save us through our Lord Jesus Christ, not to pour out his anger on us."
We have a hope that people who don't know Jesus will never have. The end of the world may be terrifying to experience, but we have met Jesus and trust him for our eternal home. Reflect on that.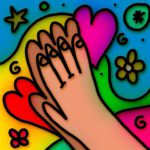 Let's pray. Lord, there are some terrifying images in this reading, and I can only imagine how your anger and fury brews at this moment because of the rebellious nature of so many people. Forgive me for my own stumbles and times of rebellion. I want desperately to live in your will and make choices that please you. Help me to do that while I look forward to living in the eternal home you are preparing for me. In Jesus' name. Amen.