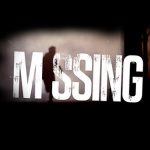 So many thoughts run through my head as I read this passage.
How frantic Mary and Joseph must have been. Have you ever lost your child, even for a moment in a store while shopping. Remember that feeling?
Did Jesus or the religious leaders ever take a break and sleep during the 3+ days Jesus was "missing."
How could they not know what Jesus meant, had they forgotten he was the "Son of God?"
If the religious leaders were all amazed at his answers at age 12, what happened to them when at age 30 they wanted to kill Jesus?
Did you have another revelation or thought when you read this passage? Perhaps there is something missing in your life that you want to find? I suppose the mother in me really resonates with the first one and can't imagine the anguish Mary felt. Continue reading "Luke 2:41-52 – Who's Teaching Who?"