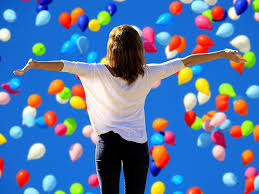 Psalm 119 is the longest chapter in the Bible! The whole thing is a great meditation on the importance and beauty of God's word in nurturing our faith. Fun fact: in the original Hebrew, this psalm has 22 sections, each starting with a different letter of the Hebrew alphabet. Repetition is common for their culture because it would have been memorized and shared orally. God's powerful word is that important!
We are given all sorts of ways we can interact with God's word. We can obey, memorize, recite, study, reflect, delight, and not forget!
I love this example, "I have hidden your word in my heart, that I might not sin against you." That would be like planting seeds of faith each time we read the Bible. Those seeds will bloom over and over, reminding us to stay strong against sin.
I was never instructed as a child to memorize Scripture passages, but as an adult, I learned the power of doing so. I tried to pass this on to our children, as well as the children in each of my Sunday school classes. I always picture memorized Scripture as a tool for my toolbox of life. You never know when you might need to pull out a tool that will help you get through a tough situation or help a friend do the same. Have a full toolbox is a blessing!
Feel free to read more of Psalm 119 as you have time today. You will notice the repetition. To me, the message here is we need God's word to live. May we rejoice at the gift we have been given. "I have rejoiced in your laws as much as in riches." God knows best, and we should trust that and not try to second guess him all the time.
Having laws, regulations, commandments, and/or decrees may sound limiting and many people shy away from a life of faith because of them. It all comes down to attitude, doesn't it? If we are honest with ourselves, we prefer to have direction in our lives. At least I've got a limited capacity for dealing with chaos and disorder. Children, too, thrive when they have patterns and expectations. Even our dogs respond to patterns and learn right from wrong.
Knowing that God has our best interest in mind makes it easy to want to obey his word. I love the promise of Romans 8:28, "And we know that God causes everything to work together for the good of those who love God and are called according to his purpose for them."
And who could forget Jeremiah 29:11, "For I know the plans I have for you," says the Lord. "They are plans for good and not for disaster, to give you a future and a hope."
Isaiah 55:11, "It is the same with my word. I send it out, and it always produces fruit. It will accomplish all I want it to, and it will prosper everywhere I send it."

Let's pray. Father, you are mighty, powerful, and all-knowing. Your word is such an amazing guide to me each day. Help me to never forget your word but spend more time listening, reflecting, and digesting each message you give. Thank you for giving me this gift. In Jesus' name. Amen.