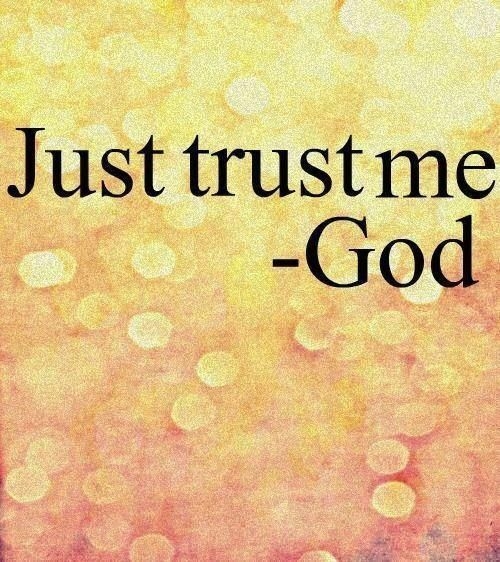 When I think of Proverbs, I always think of Chapter 3, verses 5 and 6. I have clung to this truth many times in my life. "Trust in the Lord with all your heart; do not depend on your own understanding. Seek his will in all you do, and he will show you which path to take." Brilliant. It's a verse I should plaster all over the house, including my morning affirmations. My other life verse, Philippians 4:13, "I can do all things through Christ who strengthens me" is equally powerful to me.
Do you have your own favorite Bible passages that have given you support, hope, encouragement, solace over the years?
Today we'll focus on verses 5 and 6, although this whole passage is a powerful reminder to remember who is in control of our lives. We should never take credit ourselves but many of us do. When we heed this instruction and let God's truth be stored in our heart, it is much easier to give God the glory for all the blessings in our life.
When struggles come, and they will, we can be sure that God is right beside us, getting messy with us, giving us the strength we need to navigate to the other side. When we can trust, I mean really trust God to be there, to be cheering us on, how can you even begin to describe the peace. And the benefit of healing for your body when we fear and trust the Lord. That was a surprising benefit, wasn't it?
So how does it work? Does a buzzer go off in our brain when we start trying to take control? I wish. I have often said I wish there was a little zap when I get off course and lose my way, like you'd get with the barking collar you put on a dog. I always want to be on God's path for my life.
When it came to retiring to Mexico, I prayed and prayed. It sounded good to finally be able to spend time with my husband. It sounded good to leave the snow and ice behind. It sounded good to not have to commute anymore to a job that didn't pay that great. But if it wasn't God's plan for me, I didn't want to go. Afterall, I had to leave everything behind that was familiar (except the enormous amount of personal belongings we hauled along). God gave us the green light.
Isn't living a life of faith an amazing journey? When you truly give yourself to God, he can truly begin to shine. You don't have to move abroad like we did to call it adventure. God can use you right where you are. In fact, he is using you. Are you trusting in his wisdom to guide your path?
Take some time today to just sit quietly with your eyes closed and listen for the voice of God. Does he have a new assignment for you? Does he want you to take a different direction?

Let's pray … Heavenly Father I come to you today, waiting on you, listening for your voice. I trust you with my whole heart. Thank you for the peace that it brings me to know I am yours and held securely in your hands. I pray that you will reveal to me your confirmation that I am in your will. How else can I be serving you? Is there something I need to be doing that I am not doing? Thank you for your faithfulness. In Jesus' name. Amen.
It only takes a second - Please follow and like us: