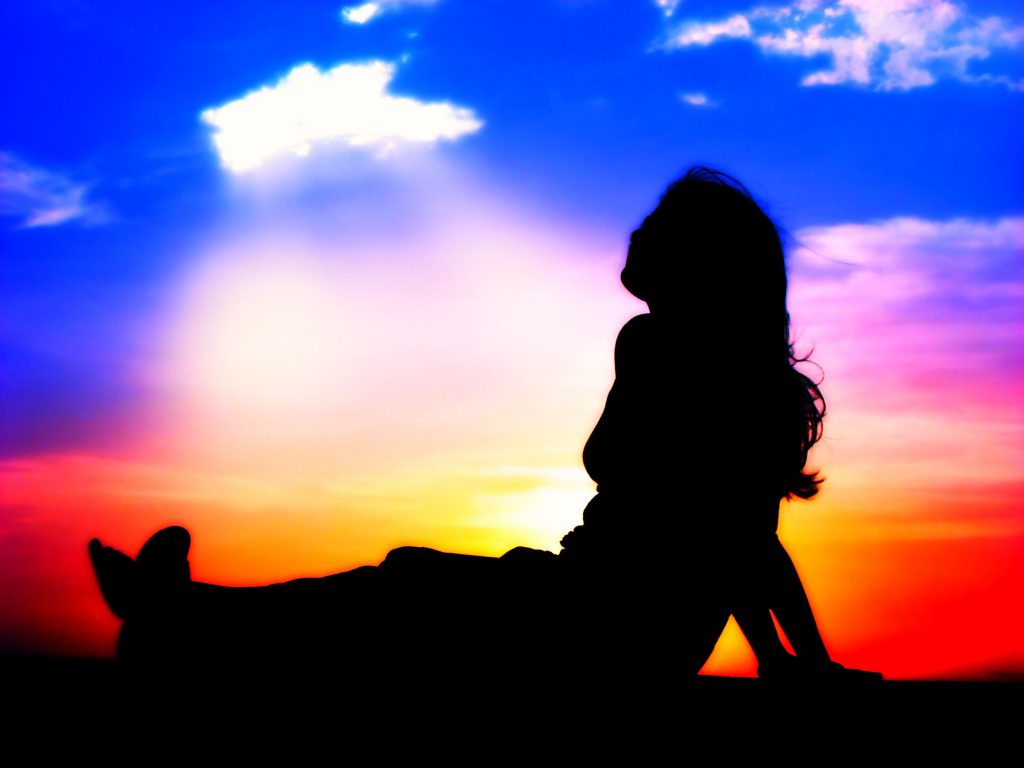 Paul is challenging us to "have the same attitude that Christ Jesus had." That might seem a bit daunting, but Paul shows us a bit about what that means. Having this knowledge gives us a glimpse into Jesus' character as well. Humble. Compassionate. Loving.
You may be thinking, it's easy to have a good attitude when you're God. You're in control. Yet, while Jesus is God, he is also man. We can't forget Jesus "gave up his divine privileges; he took the humble position of a slave." Jesus knows firsthand how difficult being a human can be.
Not only was Jesus humble, but he was also obedient to God the Father. There is a lot of speculation to what being both God and man would have been like. What does it mean to you that he shed his divine privileges?
To me, that means to get the full impact of being human, he had to call on God's power for things like his healing touch, his success at living a sinless life, and his resurrection. Those divine privileges he left behind when he came. We can call on that same power of God when we ask the Holy Spirit for guidance, strength, or wisdom. That's quite the gift Jesus promised us in John 14:15-17.
We may wonder what it would look like if we all had the same attitude as Christ. Paul would suggest we'd need to be "agreeing wholeheartedly with each other, loving one another, and working together with one mind and purpose." Can you imagine such things in the world we are currently living in? People are even having a hard time agreeing to disagree! Can you do a better job of being agreeable and loving while working together with others? What would you need to change to make such an attitude a reality for you?
Then there's the whole matter of imitating Christ. "Don't be selfish; don't try to impress others. Be humble, thinking of others as better than yourselves. Don't look out only for your own interests, but take an interest in others, too." It's not about having "rules" per se. When we seek to be more Christ-like, it's because we see that it will make us better humans. I don't know about you, but I'd much prefer to spend time with people who have the above qualities!
It might help if we remember that Christ is alive in us. Jesus' life did not end on the cross. He didn't leave us defenseless and lost to flounder about in this life. We read in today's passage that "God elevated him to the place of highest honor." When we remember that we have Jesus with us always, and that we can tap into his power (remember the Holy Spirit he promised), our whole attitude can change.
Let these verses resonate in your heart and mind today to help you get into a mindset of praise and possibility. "[A]t the name of Jesus every knee should bow, in heaven and on earth and under the earth, and every tongue declare that Jesus Christ is Lord, to the glory of God the Father." Are you living your best life with Jesus?

Let's pray. Father, thank you for sending Jesus into the world to show us how to have a God-pleasing attitude. Continue to build my character to be more like Christ. May I do my best today to reflect you in an honoring way. I want my life and actions to bring you glory. Thank you for helping me to make that happen. In Jesus' name. Amen.