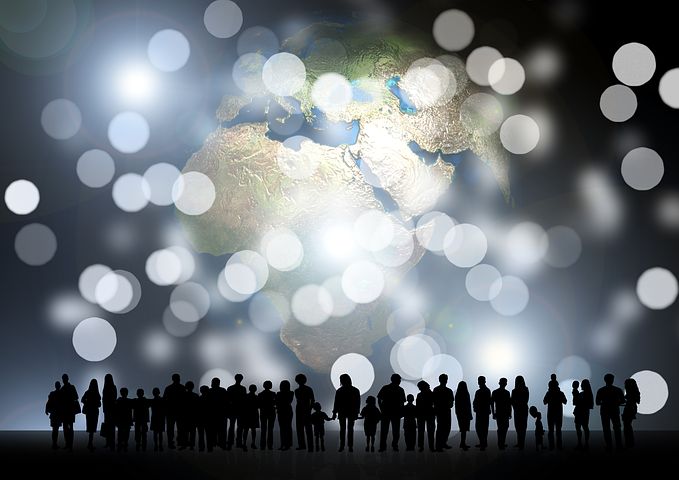 Jesus has been baptized and taken into the wilderness to be tempted. He is now ready to begin his mission, the reason he came to earth. Again, we see Scripture fulfilled from a geographical standpoint. It seems Jesus goes in response to the news of John's arrest.
God's word has placed Jesus in a territory populated by Gentiles as well as Jews. The Gentiles were living in darkness but probably didn't realize it. They hadn't been brought up with the same beliefs, law, or expectations as the Jews had. They would not be looking for a savior. If anything, they were enamored with false gods with empty promises. Many in our society today are also lost in the darkness.
Interesting that God would call Jesus to this place. But these people were exactly the ones who needed Jesus. God loved them, too. Jesus came to seek and find the lost. Nobody would be excluded from the Kingdom of Heaven. Jesus began to preach just as John had. "Repent of your sins and turn to God, for the Kingdom of Heaven is near."
In my notes, we see there is some controversy in the translation here. The Kingdom has come or is coming soon, in addition to "is near." Jesus is in their midst. He is the king. Accordingly, it can be all of the above depending on whether you are with Jesus, about to see him, or already spent time with him. For us, the Kingdom is here (has come) and coming soon with Jesus' return.
As a people lost in darkness, Jesus coming into their midst did bring a great light. In John 8:12, Jesus declares, "I am the light of the world. Whoever follows me will never walk in darkness, but will have the light of life." Our text here shows exactly how Jesus is offering this to those in darkness. It starts with repentance. We need to acknowledge our need for a Savior.
Our current times are also dark. It seems like Biblical truth and its wisdom have been pushed aside to make way for modern theories and philosophies. I've read recently that some people don't believe the Bible is relevant anymore. Can you believe that? To top it off, people often twist God's word to make it fit for them. Others downplay their sin as a human need or desire. The darkness is closing in.
How about you? Are you feeling lost and separated from God? Do you long for a deeper relationship with your creator? What is holding you back? If you say it's a time issue, start by praying about it. Then, schedule out your day starting with time your time with God, building everything else around that. Pray for God to reveal himself to you. He will.

Let's pray. Lord, we are surrounded by evil and darkness. We need you to shine your light into that darkness. I am ready for you to expose my sin and my waywardness. Help me to get back on track. I long for a deeper relationship with you. I do repent of my sins and am very sorry for them. Restore my energy and passion. In Jesus' name. Amen.