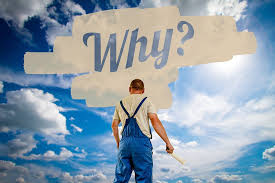 The Philistines had always been a rival to the Israelites. Now, they, too, were caught in between the powers of Babylon and Egypt. The exact date of Egypt's attack spoken of here is not known, but it's clear God was going to destroy the Philistines, too. I was curious to note that the prophecy's destruction seemed to be from the north whereas Egypt is on the southern border of the region.
Scholars have looked at how God's prophecies speak of a major transformation in world power. We can't help but ask what was God's purpose in all of this? Wasn't he simply angry at his own people for falling away and refusing to listen to him? No reason was given as to why the Philistines would suffer in this manner.
When we look at what happened during that time in history, God was in control. He was manipulating armies and leadership for his purposes. Sometimes we don't know why God does what he does. That's especially true when we see some of the things God allows to happen even today in our world. The mystery of God is a beautiful thing when we accept, he's got our best interest in mind.
God has a grand design in mind. We all play a part in that. Do you see that as limiting or empowering? It depends on your viewpoint. When we see how God's desire is to empower those who love him, we can't help but want to embrace God's plan. If only we knew what that was.
You may have heard this before, but choosing God's will for our lives may be as simple as doing a heart check. Does option A or B draw us closer to God? Does option A or B do anything to glorify God? If all options do both, then it's up to us to discern the scale and choose the one that does a better job of drawing closer and glorifying God. Is that helpful?
Maybe you're facing a big life decision right now. If we're honest with ourselves, we are always facing some life situation that needs discernment. Do you feel like you are ready to listen for God's voice to reveal truth to you? Sometimes we hold on to the notion that we'll "figure it out on our own." Why not check in with God?
It's okay that we don't always know what God's up to in our lives. Trust the Holy Spirit to give you guidance as needed and sustenance for the journey.
Here's a verse to memorize or reflect on today from Psalm 55:22. "Give your burdens to the Lord, and he will take care of you. He will not permit the godly to slip and fall."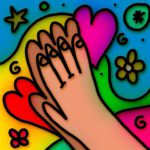 Let's pray … Lord, you are so good even though I don't always know what you're doing or why things happen the way they do. Help me to trust you. Give me the strength I need to move forward and the discernment to make the right choice. In Jesus' name. Amen.