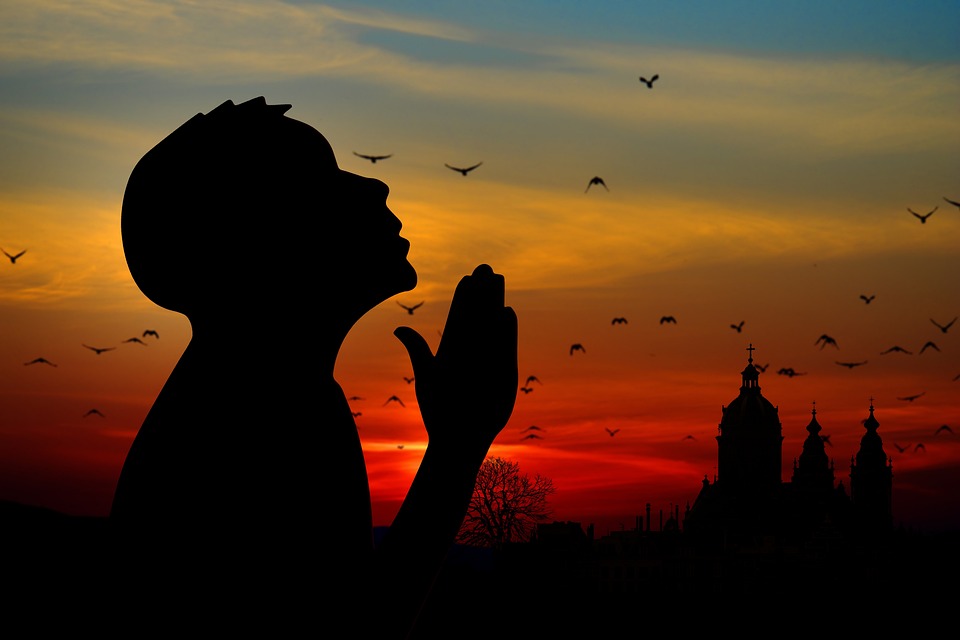 Jeremiah gives us a great example of prayer. He is still puzzling over his purchase of land from our last reading. And yet, instead of coming right out and asking God why, he includes the situation in his tribute to God's power.
Think of your last prayer to God. Did you give him praise and honor for all he has done? Did you specify the mighty works that have gotten your attention? That's what we see Jeremiah doing. God loves our adoration. Deuteronomy 6:5 says, "And you must love the LORD your God with all your heart, all your soul, and all your strength."
When Jesus taught his disciples to pray, his prayer started by acknowledging God as holy. As Psalm 29:2 says, "Honor the LORD for the glory of his name. Worship the Lord in the splendor of his holiness."
Jeremiah's prayer is not one of lament or request. He is simply stating facts about God and his power. Can a prayer be just that with no "big ask?" If prayer is talking to God, I'd say that is definitely a prayer. There are no questions to keep the conversation going, but the affirmations of God not only show Jeremiah's obedience but his desire to give God the glory for how he is moving in the world.
What a great reminder for us! We can even use some of Jeremiah's words for our own prayer. What do you think about this? "O Sovereign Lord! You made the heavens and earth by your strong hand and powerful arm. Nothing is too hard for you!" I love that! I've even used the part about nothing being too hard for God. It's true.
When we pray with affirmations to God like this, it can only increase our own faithfulness. When we call out God's attributes and successes, it assures us that we are putting our trust in the right place.
"And you have continued to do great miracles in Israel and all around the world. You have made your name famous to this day." Miracles happen every day. Babies are born, flowers bloom, the sun sets in the west. People are still talking about God and how he is moving even today, all these years after Jeremiah penned these words. Imagine that!
When we remember what God has done, we can only marvel at his goodness, his faithfulness, his love. Try adding a bit of adoration to your prayer time. How is God "wowing" you today?

Let's pray … Lord, I stand amazed that you have created every living thing and still love me. Your creation is beyond my comprehension. From the millions of cells that make up my body to the stars filling the galaxy, you are there! I look forward to talking to you each day. Thank you for that privilege. In Jesus' name. Amen.