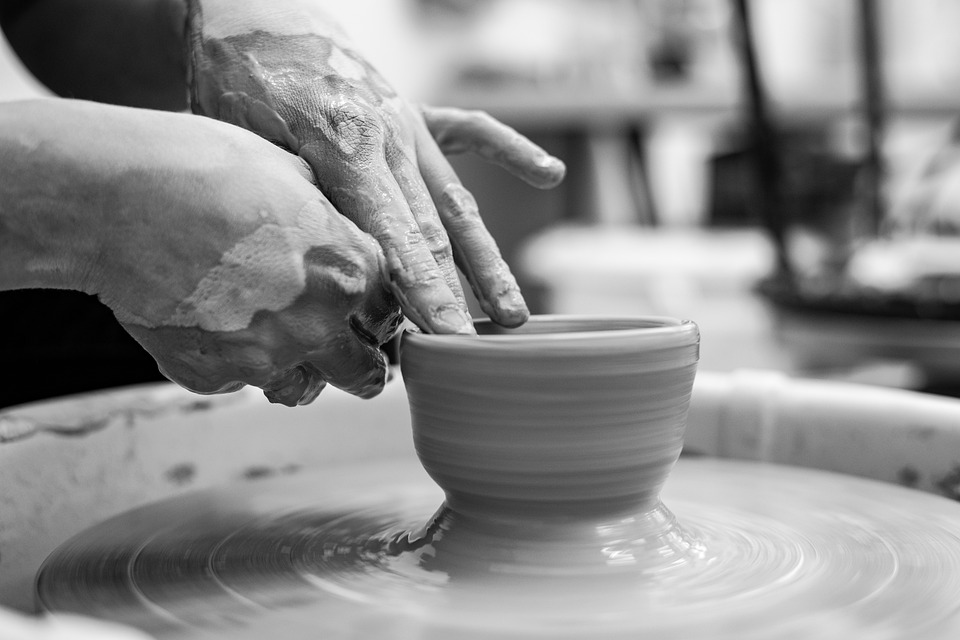 I have been known to say something very similar to the opening line of our reading today. "Oh, that you would burst from the heavens and come down!" I am especially passionate about this when the world around me looks chaotic or dreary. Jesus is definitely the answer for me! Now, of course, Isaiah's first audience had yet to meet Jesus or know that he promised to return. When they make reference to God coming down long ago, it was the remembrance of Mount Sinai in Exodus 19.
Since we don't know when God plans to send Jesus back to earth, we can wait with joyful anticipation. Maybe it will be today! When it does happen, it will be a spectacle beyond our comprehension. When I look around, I see a world that is broken and hurting, definitely in need of a Savior.
"For since the world began, no ear has heard and no eye has seen a God like you, who works for those who wait for him!" This was familiar to me as I knew it from 1 Corinthians 2:9. Paul was actually quoting Isaiah to make a point to his followers. It's a good reminder to us, as well, to be waiting for God, preparing for the day we see him face to face.
Our text goes on to put things into perspective. Yes, we can want these things, but who are we? "We are constant sinners; how can people like us be saved?" This certainly was a concern. It would be for us, too, especially if we didn't understand what Jesus has done for us. He has made us clean so that we can present ourselves before the Father. Yes, we are sinners. But we are redeemed by Jesus' sacrifice for us on the cross.
There is nothing we can do to earn favor with God. We will always fall short of the goodness of God. Romans 3:23 says, "For everyone has sinned; we all fall short of God's glorious standard." We don't need to get caught up in the whys and wherefores, trying to "look good" for God. When we accept that we are broken sinners, who can never live up to God's standards, we can begin to experience freedom. We recognize our weakness and can rely on our Heavenly Father to rescue and redeem us.
"And yet, O Lord, you are our Father. We are the clay, and you are the potter. We all are formed by your hand." When is the last time you pictured yourself as a lump of clay? I know, it doesn't sound appealing, but that's truly what we are. God doesn't make "junk" so we are a very lovely lump of clay. But our beauty can be truly seen when we allow God to mold us. Our lives can be transformed by our faith in Jesus.
Romans 12:2 says, "Do not conform to the pattern of this world, but be transformed by the renewing of your mind. Then you will be able to test and approve what God's will is–his good, pleasing and perfect will." There's the recipe we can follow. Let God transform us into who he wants us to be.
I use affirmations every morning. One of my favorites is this: "I am doing the things daily that are going to put me in perfect alignment with the woman God has designed me to be." What kind of affirmations work for you? Don't worry about falling short of God's standard. Instead, focus on allowing God to mold you into the perfect you.

Let's pray … Lord, I thank you for such beautiful images to start my day. When I imagine you molding my life into who you want me to be, I am overwhelmed. Continue to work inside me, drawing me closer to you each day. Help me to stand firm against the world and all of the messages trying to take me off course. Thank you for all you have done for me. In Jesus' name. Amen.