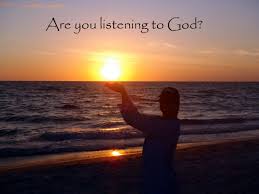 Who is Isaiah? We aren't given much of an introduction here, but from verse 1, we know he is the son of Amoz, and he received visions concerning Judah and Jerusalem. We will, as the book proceeds, learn more about who Isaiah is. For now, we can focus on the message. It's time to listen, and the book of Isaiah doesn't waste any time getting to it.
Before we get started, I do want to point out that the timeline puts Isaiah in history during the time when the original nation of Israel had been divided into two kingdoms. There was Israel in the north and Judah in the south. You may recall that the northern kingdom, Israel, had already gone down the road of sinfulness against God. Judah was heading in that same direction. Isaiah came primarily as a prophet to Judah, but his message spoke to those in the northern kingdom as well. We will probably glean some of the wisdom as well to be applied to our lives.
Right out of the gate, Isaiah is being used by God to bring a message. A wake up call it sounds like. God was addressing the people of Judah and calling out the people of Israel first. We've all seen this type of rebuke, we may have even used it on a group or our own children. Although, I know I did my best never to discipline one child by comparing to the other. I may have reframed it to be something like, you should learn from your brother and not be making the same mistakes. That is exactly what God is doing here, but he is reminding those in Judah of their dirty deeds (so to speak).
By verse 5, God's tone changes a bit, and he seems to join Judah in to the rebuke. The people are probably thinking, "we're not as bad as them," comparing themselves to the northern kingdom. Have you ever done that? That is, looked at your own situation and thought "it could be worse" or "at least I haven't done that!" We are all sinners. And, as I understand it, for God a sin is a sin. There's no hierarchy or better or worse sins.
The memory of Sodom and Gomorrah would still be fresh. At least fresher for them than for us. We look on that whole debacle and feel far removed, each with our own take away of what was to be learned from that. I'm sure it stung a little bit when God said, "Listen to the Lord, you leaders of "Sodom." Listen to the law of our God, people of "Gomorrah." Again, God is trying to get their attention here, and I think he's doing a great job.
It surprised me when I read, "When you come to worship me, who asked you to parade through my courts with all your ceremony?" There must have been a tendency to try to cover up your sins or feel forgiven by the act of sacrifice and ceremony. It appears God is sick of that. It isn't real anymore. It is people going through the motions to get God's approval. It's what they knew. It's the tradition they were taught to follow. What do you think they thought of these words? Probably that they were hogwash.
You'd think that perhaps fear would set in when the people heard what comes next. "When you lift up your hands in prayer, I will not look. Though you offer many prayers, I will not listen …" Can you imagine hearing that? I can't. I believe in a God to told me he will never leave or forsake me, to seek and knock, to pray continuously. God doesn't mess around. His Word is true. Did the people straighten up?
They were given the new instructions to follow. "Wash yourselves and be clean!  Get your sins out of my sight. Give up your evil ways. Learn to do good. Seek justice. Help the oppressed. Defend the cause of orphans. Fight for the rights of widows." That's all. There should be no question. These things don't seem all that hard. That is until the giving up our evil ways part. We may be looking at our lives thinking, "I'm not evil!" From an intention standpoint, you are probably right on target. But what about the tendencies we allow in ourselves that cause us to drift away from God? Perhaps we need better focus on God as the master of our lives? Beyond that, he is calling us to care for the oppressed, including orphans and widows. We are commissioned for that task and made responsible. Who are the oppressed in your community, and how are you doing at caring for them?
Take some time today to wrestle with the questions I've posed. How do you see yourself in the scheme of God's plan? Are you rebelling against him in any way?

Let's pray … Lord, what a way to challenge me today. I am so delighted to be reading your word each day and reflecting on what it means for me. I cherish these times with you. Help me to navigate through your words as proclaimed by Isaiah in a way that is meaningful and relevant. Help me to always understand the context as well. In Jesus' name. Amen.