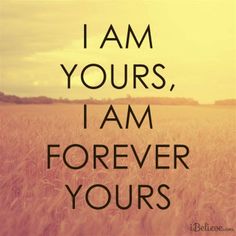 Paul closes his letter by coming full circle to bring to mind the reason he wrote in the first place. He wanted to set them straight that they didn't need to be circumcised to be accepted by God. It wasn't necessary. They were welcomed into God's family simply by accepting Jesus. When we belong to Jesus, that's our ticket to eternity, not whether we have followed the letter of law concerning bodily revisions. Many of those pointing their fingers have probably not followed every single law themselves.
Paul's own words say, "Those who are trying to force you to be circumcised want to look good to others. They don't want to be persecuted for teaching that the cross of Christ alone can save." What jumped out at me in that counsel was "want to look good." How many times have we encountered fellow Christians who are more concerned about looking good to others rather than serving God with a servant's heart? Ministry can get messy. We can't be so focused on appearances that we miss out on the message of truth.
Another trap we can fall into when we are worried about looking good is judgmentalism. That's a tendency to judge the behaviors of others. Jesus warned us about looking at the speck in our brother's eye when we have a big old plank in our own eye. We need to step back and look at our motivation. Paul says those misguiding the Galatians only want to boast. That is certainly not an attribute pleasing to God. If we are going to boast about something, we need to boast about the power of Jesus Christ. Paul says it best, "As for me, may I never boast about anything except the cross of our Lord Jesus Christ."
Our faith in Christ and what he did for us starts on the cross. What Jesus did for us, endured for us, sacrificed for us, is the glue that holds us close to him. Without the cross, our faith would not have any basis. Jesus had to take our sins with him to the cross and be crucified. His victory was won when he rose from the dead! We read earlier in Galatians 2:20, "My old self has been crucified with Christ. It is no longer I who live, but Christ lives in me. So I live in this earthly body by trusting in the Son of God, who loved me and gave himself for me."
We are now the new creation Paul is talking about. We may not have endured the trials like Paul, being beaten, stoned, imprisoned, shipwrecked, etc. As he says, "For I bear on my body the scars that show I belong to Jesus." He is clear in what he believes. He belongs to Jesus. He has the scars to prove it. He doesn't let the trials of the world, the mockery of others, or the attempts of the evil one to take him down stop him from his mission. He was commissioned by God to bring the Good News to the Gentiles. We see time and again how Paul has lived out this mission. All the while, he clings to the truth that he belongs to Jesus. We, too, have been made new by belonging to Christ.
We can belong to clubs, to groups, and to churches as members. Words like "included," "affiliated," and "connected" are all pictures of what it is to belong. What does belonging to Jesus mean to you? Take some time today to reflect on that.

Let's pray … Lord, I thank you for looking beyond all of my nonsense to see my heart. Knowing that I belong to you because I believe in what you have done for me is so empowering. I love feeling connected to you with the assurance I am never alone. Help me to ignore messages that aren't serving me or helping me serve others. May I focus on the joy of belonging to you. In Jesus' name. Amen.