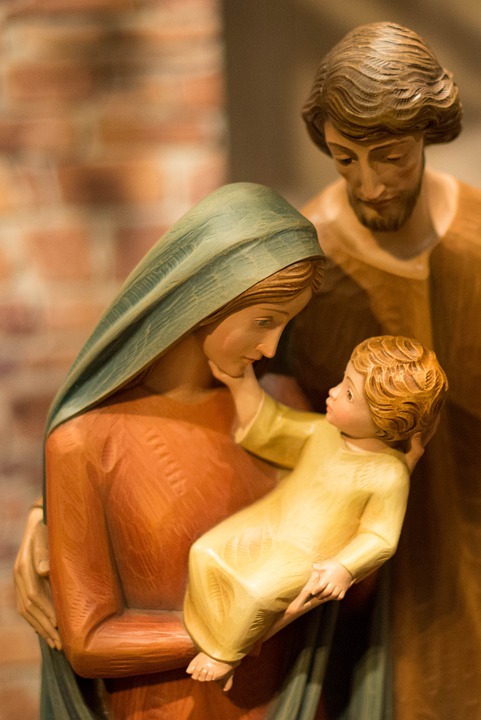 Obedience. As we await our Immanuel's return, we should take a hint here from Joseph's response on how to trust God's wisdom, even when we might not want to. God chose Mary, but the package included Joseph, too. Joseph was in the line of David. That fact alone gave him priority over others, as Jesus' earthly father would have to be a descendant of King David.
In my opinion, even more important, Mary's husband-to-be was a "righteous" man. God wisely chose for Mary a man who could handle being the father of God's only Son. We've been focusing on Mary's response to the greatest honor imaginable. Joseph was also given an immense privilege. He could have easily just walked away. God knew he wouldn't.
Let the weight of these words sink in as if you were in Joseph's place. "And she will have a son, and you are to name him Jesus, for he will save his people from their sins." Sounds straight forward, but in the culture of their day, there would be questions, people would talk. They would surely doubt Joseph's choice. Yet being right with God, Joseph trusted.
In our last reading, we noticed how Luke had not even mentioned Joseph's reaction. I wanted to take some time to focus on the other parent. I love Matthew's concise telling of Joseph's dream and visit from his own angel.
Our Advent journey is coming to an end. Jesus is born. As you are following along with these readings, it's now Christmas Eve. A magical night. Take some time to reflect on the lyrics from "Joseph's Song" by Michael Card. This is one of my favorite songs of the season. It's one that my husband, David, has sung as a solo over the years. Powerful.
Imagine Joseph saying,
"Lord I know He's not my own
Not of my flesh, not of my bone
Still Father let this baby be
The son of my love.
Let's pray. Thank you, Lord, for choosing wisely the perfect parents for your son. What a blessing their examples are to us. Thank you doesn't even begin to describe my gratitude for sending Jesus, for shedding your heavenly attire to lay in a manger of straw. May I be obedient to your call on my life like Joseph. Direct my path today. In Jesus' name. Amen.