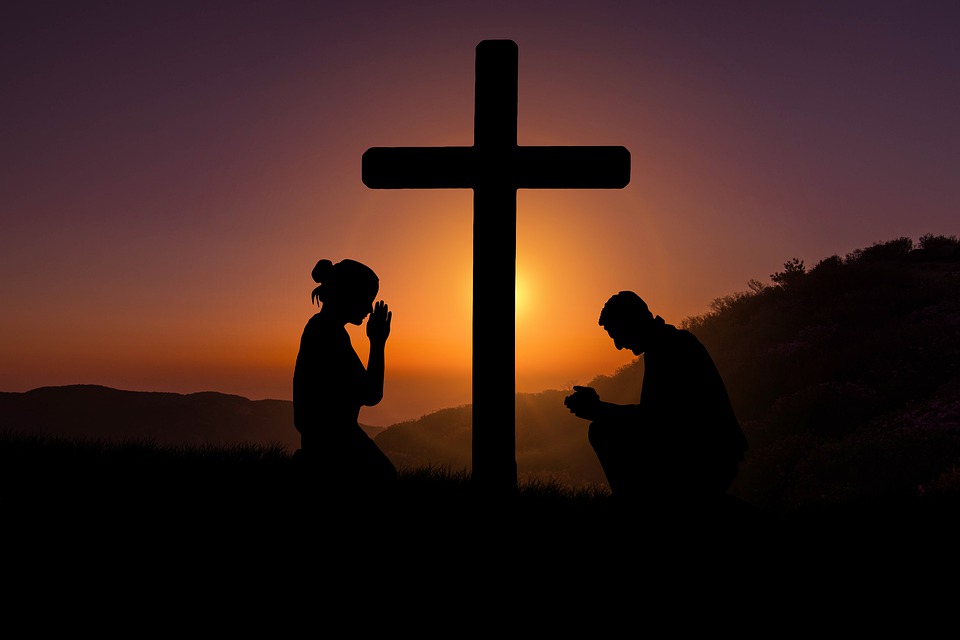 I love how Bernhard Anderson's commentary on Amos states, "Christians should need no special urging to turn to the prophets of ancient Israel." Don't we see how Jesus' own back story is being written in what is happening now to his ancestors. The traditions of Jesus' day were strongly influenced by what we see happening to Amos and the people surrounding him. Yet, the wisdom being given to Amos from God could just as well be speaking to us. Do you see it, too?
As if they were already dead, in this reading Amos is singing a funeral song to the Israelites who were listening. Can you imagine the lament and feeling of despair the messenger, Amos, was feeling at having to deliver such a message to his people? But he was giving them a way out, a gift that will be left unaccepted.
We have seen over and over that sin seeks to destroy. Why should we think that we're not going to see the same sin (or other sins) alive and well in the world around us? Sin didn't stop once the Bible was written. At this point, the Israelites' fate was set, and they went to exile. The prophecies of Amos came true. This destruction was real. Unimaginably horrible!
But Amos had thrown the people a lifeline. More than two times, Amos gave the people the simple solution. "Come back to me and live!" and "Do what is good and run from evil so that you may live!" The smart choice was to repent and return to God. They didn't do it. Why?
I get the feeling from the descriptions here that they thought they were immune. Their behavior included being disrespectful of the poor and needy and hating honest judges. Who does those things?
The Israelites couldn't imagine God would ever smite them and send them to exile. It's like they felt entitled or something. Have you known people like that? Have they repented and found Jesus yet?
It's hard to look around and see good people caught up in bad things. They really can't help it if they aren't relying on God like they should be. I know how prone we are to sinfulness when we're apart from God. I was there myself back in my twenties. It's easy to look back now and see the old me and remember the feelings of entitlement. I also believed I was indestructible, but I think that's just a "crazy youth" thing I thankfully grew out of.
Amos is giving us a glimpse at some of the ways people can be separated from God. What spoke to you the most in this reading? Certainly, we see how God is always looking out for the poor and needy.
For me this read through, it was this verse. "You twist justice, making it a bitter pill for the oppressed. You treat the righteous like dirt." I'm not going to make this political, but sadly what we're seeing in the current social climate is that morality and legality are butting heads. I do feel like there is a lot of twisting going on, too, whether real or imagined. It's hard to know for sure with the ongoing media bias.
In times of confusion, I defer to the truth of Scripture. I know that God's wisdom is the "climate" I want to spend time in. And, when I start feeling like "dirt," I remember whose I am! A child of God.
Take your concerns before God today. Maybe you can find a close friend to confide in to help you pray.

Let's pray. Lord, you've made it clear that it's not hard to stay connected to you. We need to keep our eyes on you and turn away from evil. Give us eyes to see the difference between good and evil so we will be prepared. Thank you for the assurance that no matter what happens in this life, I have a safe place reserved for me in the next. In Jesus' name. Amen.