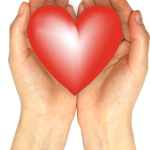 For being a prisoner, Paul seems to get along pretty well. He doesn't have total freedom, but I don't get the impression he's in shackles or chains. I loved the snake bite story. The people jumped to conclusions that justice would prevail – death for his bad deeds. But miraculously God saved him again.
This just goes to show us how God's hand of protection was on Paul's life to complete the purpose he had for Paul. That same hand of protection is on our life, too. This brings to mind people who are killed by accident or in a mass tragedy. You might ask if their missions were complete or if God is now moving on to plan B to make something good out of the tragedy. 
It's not for us to question God or his timing. It has never been my belief that God causes the bad things to happen. He may have let the bad things happen because evil exists. From all tragedy, there is good to be found. We have to look hard sometimes, but it's there.
When we're the ones adversely affected by life's troubles (snake bites, financial woes, shipwrecks, family drama, shackles, downsizing, medical diagnoses, etc.), we need to wait on God. We must look to our purpose. We need to ask, how can we serve God, despite the issues surrounding and suffocating us? God gives us each the ability to rise above. We have to believe and trust Him.
Paul continues to bless the people by calling on God's power to heal the chief official's father and the rest of the sick people on the island. Can you imagine the stir this caused? It was like a thank you note from God for having rescued and protected Paul following the shipwreck. Paul's mission is not complete.
Be sure to be grateful to those around you who are helping and supporting you. We all need a good support system. This past week has made me acutely aware of that. When people cut themselves off from those who love them, the results can be disastrous. Don't go there! Stay connected to your support team and be a support team for others. I'm certain this is part of God's mission for each of us.
Think about and pray for those people in your life who have helped you through a time of weakness or desperation.
Here's a song from the Newsboys, WE BELIEVE.

Let's pray. Father God, your mercy endures forever. Just when things seem a little out of control, you swoop in and give me that perfect peace. I am forever grateful for your loving arms, holding me up when I don't know how I'm going to get it done. Continue to use me and equip me to serve you. May my life bless you and others. I believe! In Jesus' name. Amen.