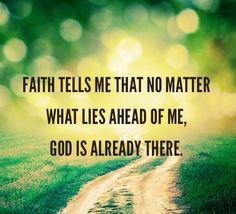 The desperation of a widow, I can only imagine how it feels. Not only is she missing her husband, but she also no longer has his income to pay the bills. We have probably all known someone close to us who has become a widow. While women today tend to be self-sufficient and able to earn an income, we need to remember it wasn't always that way.
In her grief, she turned to Elisha. It appears her husband had served with Elisha so his death would not have necessarily gone unnoticed. Elisha was quick to give her a solution from God. Elisha must have felt honored to have been used by God to help this widow and her sons.
Elisha's question must have seemed a bit odd to the woman. How could a flask of olive oil solve this situation? Keep in mind that olive oil would have been a very valuable commodity in those days. People used it for cooking, for their lamps, and for fuel. Despite any questions that might have been running through her mind, the woman did as she was told.
The Bible is full of examples where God has blessed the widow. In this case, I have to think that if there had been more jars, the oil would have kept flowing. Could it be that the number of jars collected represented the extent of their faithfulness?
God will pour out his blessings on us, too, if we are bold enough to come to him with empty hands. We shouldn't be afraid to ask. I think of Ephesians 3:20 which says, "Now all glory to God, who is able, through his mighty power at work within us, to accomplish infinitely more than we might ask or think." What if they had collected more jars? There is no limit to what God wants to shower us with. We just need to think bigger.
There was a great example in our pastor's sermon recently about the power of God. Our pastor had recently visited an elderly couple who were struggling with an illness that had left the husband bedridden, too weak to get up. After the pastor asked God for healing, the power of God took over and the husband got up from his bed. The wife was astounded. The pastor simply said, "Did you doubt the power of God?"
We should never put limits on what God can do. There are plenty of examples in the Bible showing us how miracles changed lives. We shouldn't think for one minute that miracles aren't happening all around us today. Too often we don't see the miracles because of our limited faith. What miracles might God reveal if had simply asked?
Think on that for a moment today.
Are you ready to expand your faith to accept God's miracles of healing, abundance, restoration, and new life?

Let's pray …
Lord, thank you for loving me despite the limits I place on my faithfulness. Forgive me for not being as open to you as I should be. Help me to expand my thinking to ask for the blessings you are ready to give. I want to be full of joyful anticipation as I wait on your timing, looking for and accepting that miracles will and do happen. I love you, Lord. In Jesus' name. Amen.