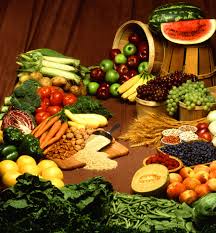 Not every passage is going to be uplifting, but God's word will speak to you. It's important for us to understand the history of God's people so we can learn from their mistakes. We may not want to think about all the wars and defeats they endured, but it gives us insight.
When we look at the patterns we've seen on our journey through the history books of the Bible, we soon see that no victories were won when Israel's or Judah's leaders were not following God. But when these rulers would reach out, even with a single prayer like Jehoahaz did in this reading, God acknowledged them. God loves his people. Any glimmer of obedience was rewarded.
What would the history have been like if God's people had stayed true to him and never strayed, lured by harmful practices of idol worship? We could say the same for what we see in the world today. Ask, "what would it look like if everyone was devoted to God the Father, Son and Holy Spirit?"
We may not be able to control what our neighbors do or think, but we can take charge of our own beliefs. How do you respond to God? Are you changing up God's word to make it fit societies' voice? I'm fearful that many are, unaware of the dangers.
We can clearly see what dangers God's people have endured, historically speaking. The Old Testament is jam packed with unhealthy patterns of faithlessness and idol worship. Throw in a little selfish behavior and pride, and we can see how these unhealthy choices are not solely in the pages of God's word.
What will it take for us to learn? God even sent his Rescuer, Jesus. Many who encountered him were blind to the miracle that stood before their eyes: God in the flesh. We can marvel at how crazy it seems that the very religious leaders that were waiting for the Messiah didn't recognize him.
We may have missed messages from God as well. When I think of that it breaks my heart. I am more determined than ever to be on alert for God's movement in my life. I want to trust him with my whole heart. For me, that's what "healthy" patterns look like.
We must be intentional. We must be vigilant to protect ourselves from the evil one's schemes. Our behavior is something we can control. How pleasing to God is your behavior these days? Are there unhealthy patterns that you need to change?

Let's pray …
Lord, forgive me for falling into unhealthy traps when it comes to my faith journey and my relationship with you. I ask for your strength and guidance as I navigate this life. More than ever, I'm determined to be the best I can be so I can reflect you and bring honor to your name. I need your help to be strong as well as your forgiveness when I fail. In Jesus' name. Amen.