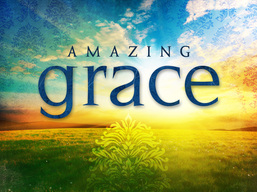 Do you prefer to receive gifts or give gifts? The older I get the more I enjoy giving. But aside from gifts, I love to give my time and experiences that will make a lasting memory. For gifts are often set aside and ignored. I can remember many a Christmas morning when the children would spend hours playing with new toys only to several days later see those same toys left abandoned in the corner.
Paul is warning us to be careful not to ignore God's gift to us. God's kindness, to me, is referring to his grace, mercy, and unfailing love for us. We don't deserve such splendid gifts. We are sinners. We are selfish beings focused on instant gratification and being served. Many will take for granted this beautiful gift. Have we left it abandoned in the corner?
Maybe we don't realize the gem we have in our hands? Maybe we take grace and mercy for granted because it isn't something that is tangible. After all, we can't see it, touch it, smell it. If we can't experience it with our senses, how do we even know it exists? Paul references the prophet Isaiah when he tells us that God says, "At just the right time, I heard you. On the day of salvation, I helped you."
Okay. We need God's help, that's for sure, to truly know, understand, and accept his beautiful gift. Let's go to the source in Isaiah (49:8), "This is what the LORD says: "At just the right time, I will respond to you. On the day of salvation I will help you. I will protect you and give you to the people as my covenant with them. Through you I will reestablish the land of Israel and assign it to its own people again." The right time is now. We don't need to wait for some abstract day in the future. The day of salvation is here. Today.
I don't know about you, but I need help every day. I need God's mercy and grace each moment of every day. My brain is constantly whirling and sometimes I go down thought paths that are not helpful. I need God's protection and guidance every step of the way. When I get out of my own way and let God lead, there is so much peace and assurance that floods over me. That's the kind of help I need and treasure.
How about you? Have you accepted God's gift? What does that look like in your life? Take some time today to reconnect and show your gratitude to God for his grace and mercy.

Let's pray … Lord, I come to you with a humble heart. Forgive me for not always acknowledging your gifts to me. Your day of salvation is here. You stand ready to redeem me and protect me. May I be ready and open to receive your gifts this day. In Jesus' name. Amen.