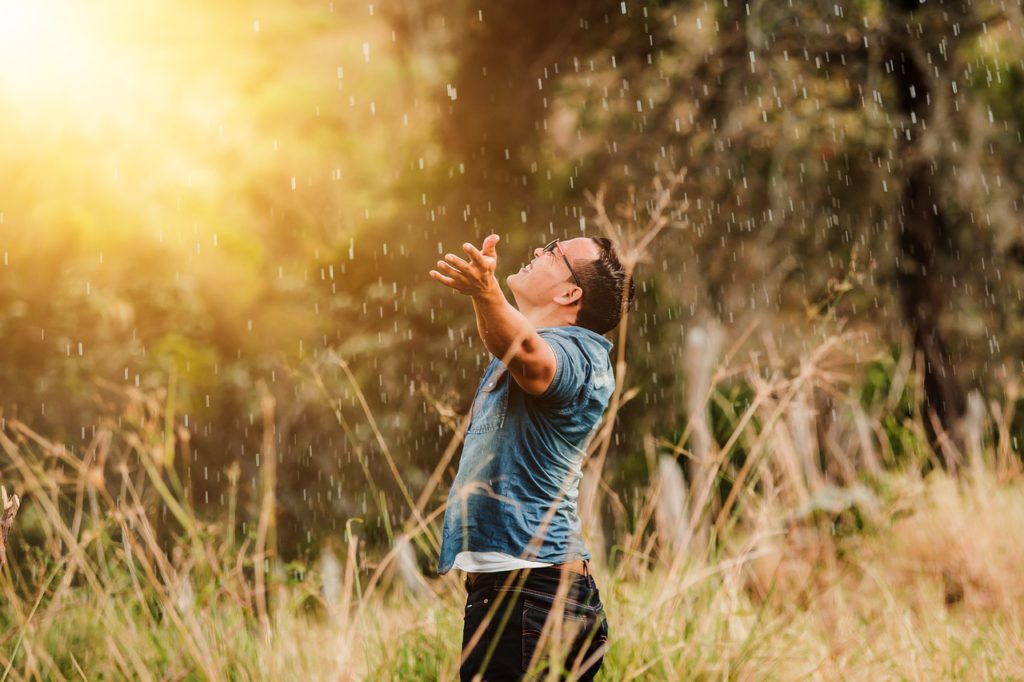 Despair. Grief. Fear. The disciples and followers of Jesus were feeling all of these things and more. Jesus had been put into the tomb. He was dead. That was the end of a good run. The people were wondering to themselves, "now what?" Their life had meaning when Jesus was alive. They followed him. They listened to him. They watched him do great things. And now he's gone.
I wanted to imagine their feelings of lament. They hadn't understood what he had said about the whole three day thing. It didn't make sense in their context, so it was simply put out of mind. How would they find comfort? In each other? I'm sure they were all afraid for their own lives. After all, they were Jesus' closest friends. Would they be next? Were they ready to die, too?
As I read through Psalm 42 today looking for a text to reflect on, I knew this was it. While not written by those grieving disciples, I could just imagine they might be feeling some of the same things our psalmist speaks about. "My heart is breaking as I remember how it used to be" would seem appropriate. Their loss was great.
We know from Mark's gospel that the disciples were a bit "dense." By being in Jesus' presence, they had seen God but didn't recognize the magnitude of what they were experiencing. They saw Jesus do all sorts of mighty things and the miracles he performed were mind blowing. We may wonder how it was they could not see. We have the advantage of knowing the whole story.
How sad that they didn't truly appreciate what was happening in their lives. And yet, if they believed Jesus was God's Son, then they could be using these words of the psalmist, "I thirst for God, the living God." They long for Jesus to be with them again, even if for just a little while.
And one of their biggest fears would be their own death. Emotions were high right now. It was Passover. How would they ever be able to celebrate it again? Some may have even worried about showing their face in town. So the psalmist hits it on the head in these words. "Their taunts break my bones. They scoff, 'Where is this God of yours?'" They didn't know they'd soon be receiving something very special to help them overcome.
There are so many other beautiful ways this psalm speaks to me, too, as I try to put myself in their shoes. When we are feeling distraught, lost, left behind, it does us good to remember this. "But each day the Lord pours his unfailing love upon me, and through each night I sing his songs, praying to God who gives me life." Yes! There are blessings in all things, every day.
As you prepare your own heart to receive the Easter message this year, take time to remember. Remember what Jesus did for you. The sacrifice. The love.

Let's pray … Lord, I am overcome with emotion when I think of what you have done for me. I am so thankful to know the whole story as we wait to celebrate the blessed resurrection. We should never forget the sacrifice Jesus made or the empty tomb. I do want to sing your praise and be obedient while I wait for you to come again. Guide my feet as you would go. In Jesus' name. Amen.