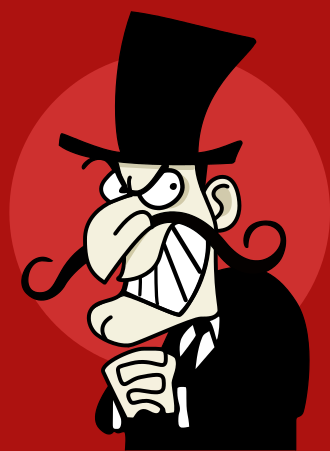 Have you ever watched any of the superhero movies? There are some great characters: Captain America, Batman, Superman, Spiderman, the list goes on and on. Back in the day, there were comics, too. I think comics are still around, but I'm just not in that demographic anymore. For every hero there is a villain counterpart. So, too, with wisdom. Her name is Folly. She is the opposite of wisdom and her intentions are usually to help us slip up and make poor decisions.
While we should definitely seek wisdom, we should also be on the lookout and avoid folly. She is conniving. She will prey on the weak. There is absolutely no future with folly other than death.
Sometimes people identify with the villain in the story. They have been harmed in some way themselves and can understand how the villain ended up the bad guy. As for folly, we've probably danced with folly, entertained her on occasion, totally unaware of her power to deceive.
We will continue to see folly's hand at work as we walk through the book of Proverbs. Afterall, these truths from God, via Solomon, are to help us see the difference between what is real and what is fake, as well as what is good and bad.
What we do with this information is up to us. Do we want to have all the benefits of being wise, having an understanding of God's truth, and being in a relationship with our Creator who loves us fiercely? Or, do we want to be our own person, without a care in the world, unaware of how our actions are hurting ourselves and others?
We do not live in chains. God has given us a mind, a heart, a soul, and a personality to pull it all together. We are his children, and he adores us. Yet, he wants us to live our lives here on earth in freedom. How we choose to live is a choice we make.
For those of us hungering for knowledge from his word so we make the right choices in life, we have Proverbs and many other scriptural truths. It is my prayer for you that you enjoy spending time in his word and that these reflections can help as a catalyst in your own spiritual journey.
No matter what – beware of folly!

Let's pray … Lord, I come to you today fully aware of the evil in this world. It's a scary place. There are so many opportunities to do the wrong thing, it seems far less to do the right thing. I do seek your wisdom and guidance in my life. Help me to resist folly's attempts to steer me off course. May I truly open my heart to receive you now. In Jesus' name. Amen.