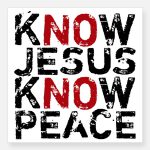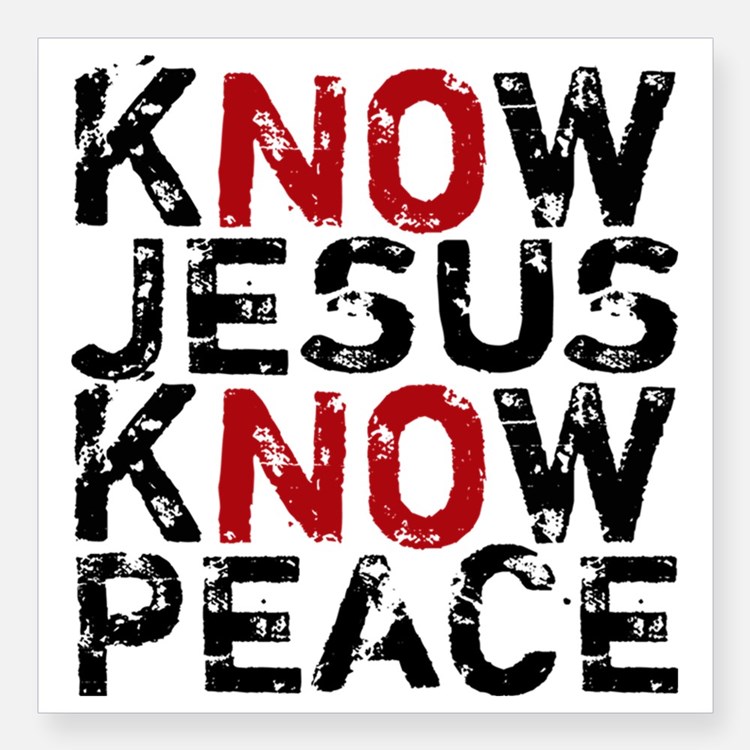 Today's reading is powerful. How well do you know Christ? I mean really know him? Think on that for a moment.
What do we mean when we say we know someone or something? Is it a casual acquaintance, such as we know a name, maybe a hometown, and ability to give a general description to a sketch artist. Or, do we know some deep dark secrets about that person, what makes them smile or cry, i.e. what makes them tick? How about Jesus?
None of us has met him face to face. Yet. What we know of his comes from what we've read in God's word. We all have the same reference, but our frame of reference, or that which we have taken away from the same reference may be different. While I may see Jesus as a servant and resonate with that, you may see him as a healer and giver of second chances and resonate with that. Same guy, different perspective. Jesus is God and man, perfect in every way.
Our text today challenges us to rely on Jesus, this man we have never met. There are probably not many, if any at all, people we have never met that we trust more than we trust Jesus. If you are not yet trusting in him, we should probably talk because you are missing out on the greatest relationship of your life. Paul says it like this, "everything else is worthless when compared with the infinite value of knowing Christ Jesus." 
Prior to his conversion, Paul thought he was holy by following the letter of the law. God's law, yes, but distortions and misunderstandings had been made by men of God's intention. There is the whole issue surrounding circumcision, for example. It was thought that to be acceptable to God one needed to be circumcised. Paul now realizes this is not the case. True Christians rely on what Jesus has done putting no confidence in human effort or action.
"God's way of making us right with himself depends on faith."  That is quite a cleansing thought. God has done the work and all we have to do is believe. God is working in us, how exciting is that? That thought alone really jazzes me! I long to know my Savior better. How about you? What are you doing to connect with Jesus Christ? Do others look and you and know without question that you are a follower of Christ?
Is your faith transparent? Are you living out your faith in a way that honors God? We might be thinking we're doing pretty good. Then, look at Jesus' example of devotion and if you're like me, you'll realize you've only begun the journey.
Our faith walk is a journey, but we do not walk alone. Our Savior is right there beside us, our biggest fan. He loves us despite of ourselves. It's up to us to make him smile. Let's make Jesus smile today.

Let's pray. Lord, you are mighty and worthy, so worthy of my worship and praise. Thank you for the love you pour out on me, even when I am not lovable. Thank you that your grace is sufficient in my weakness. Create in  me a new hunger to seek you and refresh my faith so that I will be visibly following you with my life. Show me the places in my life that need some adjustment. Help me help others in their struggles along the journey. I am honored to be yours. In Jesus' name. Amen.