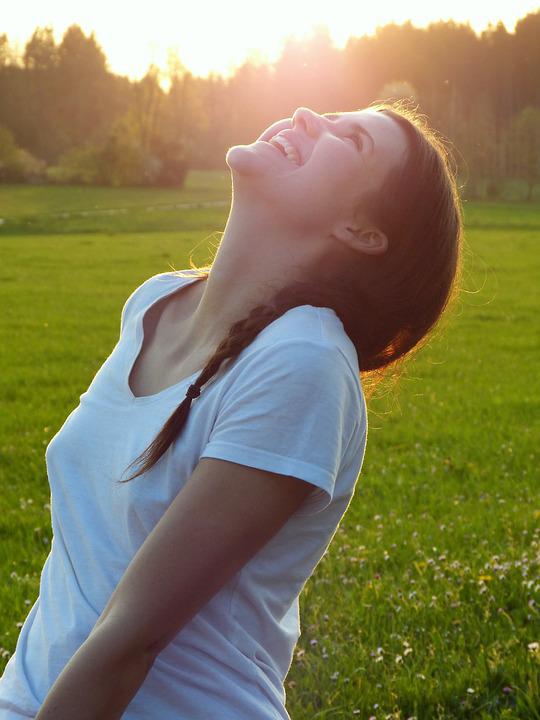 My self-confidence as a child was next to nothing. I was always picked last for games at recess, and I was often teased for being plumper than the other girls. It didn't matter that my parents were proud of me or that teachers liked me. I never felt like I was good enough. My first husband added to that insecurity with his abuse and harsh words. Paul's words truly liberate me, even today.
We don't have to stress out about our own abilities. It is in Christ we can have all the confidence we need. He will never let us down. Paul reminds his audience of his Jewish credentials, but still his humility shines through. He acknowledges even he was nothing without Christ. The same is true for us. Whether we are popular or not, our value lies in our connection to Jesus.
Paul said it well, "everything else is worthless when compared with the infinite value of knowing Christ Jesus my Lord." Take just a moment to reflect on that. Can you remember a time in your life when you didn't know Jesus like you do today?
I can recall a time when I didn't have the peace or the joy of knowing my Savior and the safety of his loving arms. Jesus loved me no matter whether I was picked first or last for that game of dodgeball on the playground. I am so grateful for that knowledge and the burning desire to know Jesus more and more.
Rather than waste time worrying about whether we are good enough, we can have confidence in Jesus. God isn't going to love or accept us more because of anything we do to get his attention. "For God's way of making us right with himself depends on faith." Our faith binds us into a right relationship with God. That is something in which we can have confidence.
I'm in agreement with Paul. "I want to know Christ and experience the mighty power that raised him from the dead. I want to suffer with him, sharing in his death, so that one way or another I will experience the resurrection from the dead! What does that mean to you? How do we get to know Christ?
The Bible gives us a glimpse into the character of Jesus. We can only imagine what it will be like to meet up with him someday. When we pray, we can have dialogue with him and experience his grace and love. While it may seem like that conversation is one sided, have confidence that Jesus is answering us in his perfect time according to his will.
Take time today to access Jesus' mighty power to help you with a hard situation. We will likely suffer for our faith and allegiance to Jesus, so cling to your confidence in him and his power over sin and death.

Let's pray … Lord, thank you for what you have done for me and what you continue to do each day to keep me safe. Protect my heart from the evil one and give me the confidence I need to shine my light for you in this dark world. In Jesus' name. Amen.