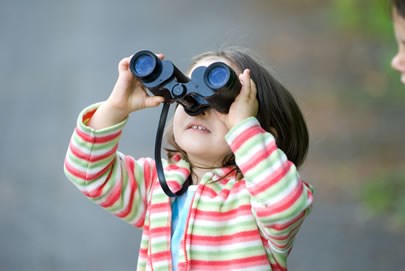 I hear such desperation in God's tone, lamenting over how his children have abandoned him. Jeremiah is going to teach us how intimately God knows us and cares for us. We started this trek down memory lane in our last reading, and now God remembers how his people have responded to him. We've got the Bible history to see for ourselves how these people drifted away.
But it isn't just "those people," God's chosen ones. When we look around our own communities, we see similar apathy toward God. There are those who deny God's existence and there are those who acknowledge there's a higher power but don't have any interest in having a relationship with an invisible deity. What about you? Where is God for you?
We can add our own story to God's narrative here. Look back over your life. Do you see God's fingerprints as he worked behind the scenes? Have you given God credit for all that he has done and continues to do for you?
It appears God's patience has run thin. God's response to the people's actions is clear. "Therefore, I will bring my case against you," says the Lord. "I will even bring charges against your children's children in the years to come." The Lord will tolerate the desertion of his people from their covenant relationship no longer. His use of "court of law" language is a bit curious.
Why do you think people turn away from God? Have you ever turned your back on God like the fickle Israelites did? Can you remember a time when you asked, "where is God?"
What do you think of God's question, "Has any nation ever traded its gods for new ones, even though they are not gods at all? Yet my people have exchanged their glorious God for worthless idols!" It seems crazy to us that people would choose death over life. Abundant life. A life without God is empty and worthless, yet some still choose that for themselves. I want to find the Lord and cling to him forever!
Do you know people who fall into that category of having lost sight of God? Ask God if there is something you can do to help them see. Maybe he'll use you like he did Jeremiah to show them the errors of their ways and the resulting consequences.
How did Jeremiah's message from God speak to your heart today?

Let's pray … Lord, I am so thankful for your love, despite my flaws and weaknesses. Forgive me for those times when I focus on the wrong thing and ignore you and your will for my life. Help me to focus on you and your promises so that I can share your truth with others who have turned away from you. In Jesus' name. Amen.