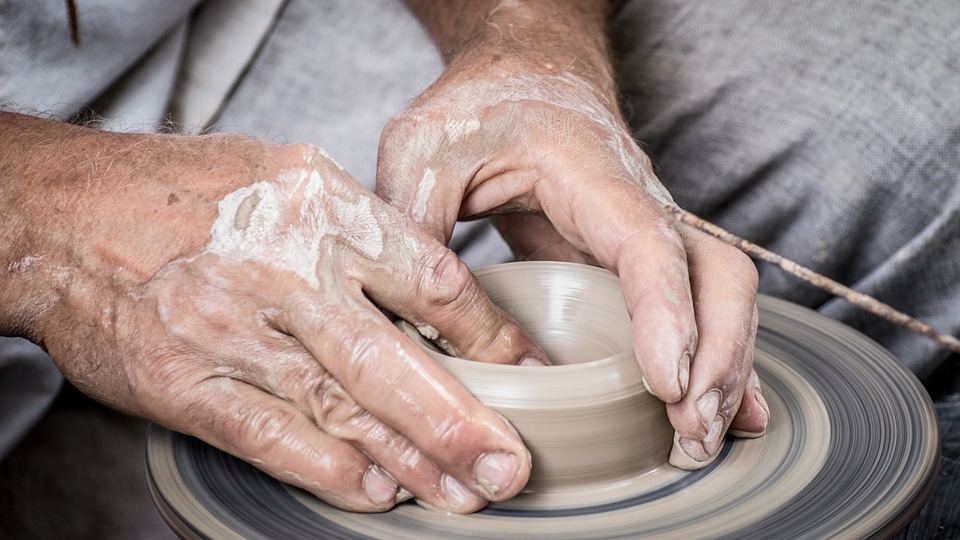 Have you ever thought of yourself as a lump of clay in the hands of a master potter, the Creator? This passage shows us Jeremiah's obedience to follow God's voice all the way to a potter's shop. We also see how God uses this example to point out exactly how accessible his control is over our lives. For the most part, God leaves us to figure things out, but he always has our best interest in mind.
In the case of Jeremiah's first audience, their actions had tarnished the relationship with the Creator. Their rebellious actions had angered God severely. Jeremiah tells again how God sees his children's rejection and what will result.
When we stray from God, even just a little bit, he must worry like a parent worries when a child isn't home by curfew. God knows we are weak when left to our own devices. Weak, that is, in comparison to having the Holy Spirit's power igniting us. As followers of Christ, we are given access to that power.
If we're all like lumps of clay being specially crafted by God, what is God molding you to be? Can't you just picture the potter being dissatisfied and squishing the clay back into a lump to start over! When things get really messy in our lives, a "do-over" can sound very appealing.
When we let God's will direct our lives, we allow the "master potter" to have his way with us. The Bible says in 2 Corinthians 5:17, "This means that anyone who belongs to Christ has become a new person. The old life is gone; a new life has begun!" As followers of Christ, we are given that extra blessing of new life with the Holy Spirit.
This "superpower" sets us apart. How does it make you feel to know that you are God's creation with his Spirit living inside? I love how the psalmist shares with us how God created us in the first place. Psalm 139:13 says, "You made all the delicate, inner parts of my body and knit me together in my mother's womb." God knew us before we were even born. His love story with us continues at whatever age we are now.
When I think of a lump of clay, Playdoh comes to mind. Perhaps I'm remembering fondly the hours spent being creative with the grandkids. As a child myself, I used to despise mixing colors. I've come a long way in accepting that mixing things up can be interesting! There's always a new perspective, a fresh way to connect with God, too.
Ephesians 2:10 seems to fit in this reflection beautifully when we imagine being a lump of clay God can mold. It says, "For we are God's masterpiece. He has created us anew in Christ Jesus, so we can do the good things he planned for us long ago." We have been designed for a purpose! God has good things planned for us. Now it's up to us to let ourselves be moldable.
Ponder today the question, "Who does God want me to be?"

Let's pray … Lord, thank you for making me just as you have. Forgive me when I don't appreciate something about myself. You made me exactly as you wanted. Help me be the best version of what you created. I love you, Lord. In Jesus' name. Amen.