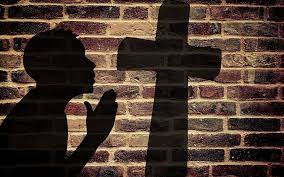 This chapter in Isaiah is a call out to us, an offer of God's blessing of salvation. There is so much richness here to reflect on. While the words serve as an invitation, they also promise us forgiveness. What a great reading for our theme of salvation, forgiveness, and new life!
Do you find yourself with an unquenchable thirst or hunger for more of Jesus? With all that is going on in the world around us, we can find ourselves a bit parched. The evil one does a great job in distracting us from the "food" we should be eating. These verses remind us to simply, "come."
We are weak and fragile creatures without the power of Christ leading the way. We may think we've got it all together, but then something crumbles around us. If we don't immediately run into God's open arms, we are missing out on so many blessings.
Did any of the verses in this reading stand out to you today? Because I have been struggling with some health issues and putting so much of my attention on getting well, I was blessed by many of the verses today.
It was a good reminder to me that God is on such a different level than we are. We have no way of understanding why he allows certain things to happen. "My thoughts are nothing like your thoughts," says the Lord. "And my ways are far beyond anything you could imagine. For just as the heavens are higher than the earth, so my ways are higher than your ways and my thoughts higher than your thoughts."
I don't have to question God. Ever. Instead, I want to trust him because he knows how everything is supposed to play out. We've seen how he allows evil things to happen in this world. Even amidst these things, we can always find traces of his mercy and love.
Think about the life of Jesus and how many faithful scholars did not see God even when he was right before their eyes. God allowed them to be blinded. What is God allowing today? I don't need to worry about that, only trust him and his word. We simply need to keep our eyes focused on Jesus. God's word always produces fruit, accomplishes God's desire, and prospers where he sends it.
The promise here is clear. "You will live in joy and peace." When we keep our focus on the right thing, on the promise of salvation we have in Jesus, we can't help but live in joy and experience peace. The world may be crumbling all around us (and it will), but we don't have to give in to the chaos. We need only trust.
It won't be easy, that was not part of the promise. But Jesus did say in Matthew 11:28, "Come to me, all of you who are weary and carry heavy burdens, and I will give you rest."
Take the words of Deuteronomy 31:6 to heart, "So be strong and courageous! Do not be afraid and do not panic before them. For the Lord your God will personally go ahead of you. He will neither fail you nor abandon you."

Let's pray. Father, thank you for your promises and how they bring peace and comfort. I am overwhelmed by the joy that fills my heart when I focus on you and your love for me. May I never give in to worry or fear being dealt by the world. Strengthen me each day to trust you while I keep my eyes focused only on you. In Jesus' name. Amen.