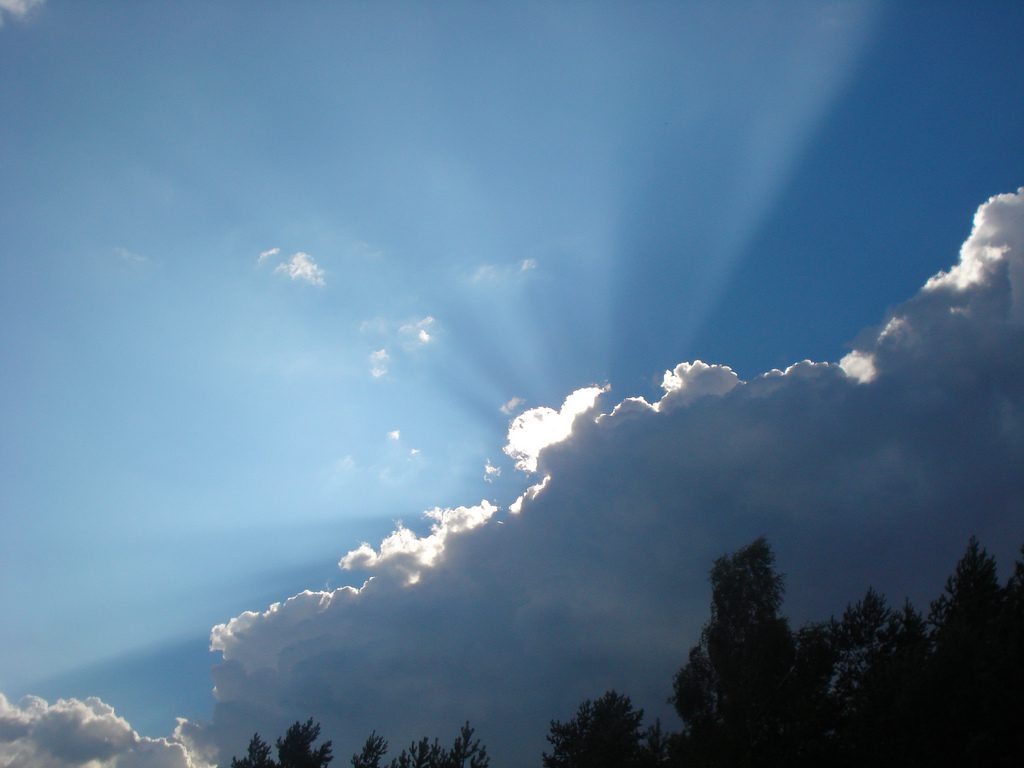 Once again, God reveals the future to Isaiah. If we ever wonder what our purpose is, it is to praise and worship God. Everything else in life is just fluff. If we are wanting to make a difference in the world to leave our mark, with our purpose in mind we should be striving to being remembered as faithful and right with God. "Open the gates to all who are righteous; allow the faithful to enter." When you think of it, nothing else really matters. It can put your whole day into a new and fresh perspective.
Were there any verses in today's reading that popped for you? I suppose it was verse 10 for me. "Your kindness to the wicked does not make them do good. Although others do right, the wicked keep doing wrong and take no notice of the Lord's majesty." What caught my attention here is remembering that God loves the whole world. Everybody. Even evil people receive God's benefits, but that doesn't teach them to do what's right. Sadly, they probably don't even realize where their good fortune comes from. But it is temporary. Without God there is no future glory. They'll end up like a "one hit wonder!"
You've probably heard that everything belongs to God, and we are just stewards of what we have. Our accomplishments, too, are at the hand of God because of how he has gifted each of us. "Lord, you will grant us peace; all we have accomplished is really from you."
We can't all be Olympic athletes, or Nobel Prize winners, or world-renowned concert pianists. Although, as a young girl, I dreamed of what it would be like to be on stage in a beautiful gown, seated at a baby grand piano, playing a concert for an audience full of people. I realized that was not my destiny. Even auditioning for a college scholarship left me shaking long after I was done performing.
When we discover what it is that God has gifted us to do, we find joy in doing it. There is nothing that can stop us from doing it. Too many people never find "their thing." To God be the glory when we are in alignment with what we are called to do. Have you thanked God recently for how he has gifted you?
Where do you look for direction in your life? Who do you find yourself listening to? Do you have a favorite podcast, preacher, author, or celebrity? "O Lord our God, others have ruled us, but you alone are the one we worship." Again, these words can cut right through us and bring us back to where we are supposed to be. We should have our eyes on God's future glory.
I love how Isaiah's words speak of resurrection of the dead. "But those who die in the Lord will live; their bodies will rise again! Those who sleep in the earth will rise up and sing for joy! For your life-giving light will fall like dew on your people in the place of the dead!" We see a promise here for those who "die in the Lord." 1 Corinthians 15:35-58 and Revelation 21:1-5 are passages that we can refer to in terms of resurrection for further discussion.
Our reading ends with a warning. "Go home, my people, and lock your doors! Hide yourselves for a little while until the Lord's anger has passed." With the pandemic raging around us, I feel like that is exactly what we are doing. We are hiding ourselves behind locked doors. But for Isaiah's first audience, I believe he was speaking to the remnant. Those people who would stay true to the Lord needed to stay safe. It would be all to easy for them to get caught in the crossfire or be sucked into unhealthy behaviors.
We too, need to take cover and stay safe. We are not immune to the evil rampage happening around us. By keeping our distance from those living in darkness, we are safe. Ask God to show you how to stay strong yet be a light in this dark world.

Let's pray … Lord, I do look forward to the future glory that awaits me. For now, I am so delighted and full of gratitude for the life journey you have given me. Even the bumps in the road have helped shape me into the person I am today. Thank you that I am not in bondage to those situations anymore. Thank you for your promises. Help me to keep my feet firmly planted in my faithful devotion to you. In Jesus' name. Amen.