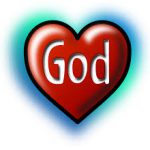 So much to say here.  Hosea is trying to convince a hard-hearted people to return to the Lord. Enough is enough. No more idols. It's time to know the Lord. To do that, we must press on. How do we do this? How do we get to know the Lord. Hosea's people were probably thinking the same thing.
We need to meet God where we are. We might be completely dirty and covered with the grime of sin. That's okay. We should not hide behind that excuse, as a naughty child hides from a parent after misbehaving, afraid for the spanking or ashamed for the act. We need to press on and meet God now, not wait until we are perfect. We cannot be perfect. We can only be "better" when we become new in Christ and learn to be more like him. We have to get to know God before we can be more like him.
Our relationship with God is the most important relationship we will ever have. Sometimes we find it hard to communicate with someone so mighty and powerful. After all, our God is the creator of the universe. How do we ever begin to get to know him?
I'm sure you've met people in your life that are wicked smart and you're afraid to talk to them that you might say something dumb. I know this first hand. I married the man of my dreams who scared the living daylights out of me at first — how could anything I say be of any relevance to him. But I pressed on. God knew we needed each other. God knows we ALL need him.
So what are some action steps we can take to press on and know God more? It is dependent on us to wait, to listen, and to hear the message he has for us. Don't allow yourself to get so busy and focused on "doing" that you forget to just "listen." A good, healthy relationship is one where there is communication going both directions.  
The Lord clearly reveals his heart to the people through Hosea in verse 6. He wants us to show love, not give burnt offerings.  How often do we try to throw money at things rather than get in and get our hands dirty? It's the easy way out. Giving a burnt offering to get release from sin is what the people of that day understood as the way to go. But here, at least, God is clearly done with that practice. He wants our love instead. He has been shut out of their lives and abandoned. Love will restore. There is so much more satisfaction out of being loved. God wants our love in return for the love he so freely gives us.

Let's pray. Father God, I rejoice in you today. I lift your name on high and give you praise for all that you are doing in my life. I do yearn to know you more, to really understand your heart for your people. Help me to fathom the immensity of it all, and yet the beauty that you desire my love. My love is yours. Help me to be totally devoted to you in all I say and do. Bring those people into my life that need to know you more so that I can show them the way. Forgive me for my distractions. Prepare my heart for your message to me today. In Jesus' name. Amen.