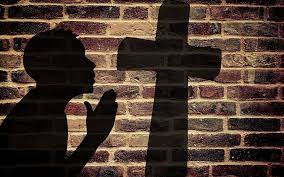 The earthly tabernacle is now complete. Moses has erected what has been constructed from what was given. It is finished on the first day of the new year. God's timing was again perfect. The book of Exodus now ends with great promise and hope. The people wanted to know that God was with them. His presence is now obvious as a visible reminder in the cloud.
Despite their wayward hearts and rebellious ways, God still loves the Israelites. He wants to give them every opportunity for success. He wants that for us, too. These verses also give us a good role model to follow. Moses continually did everything "just as the Lord had commanded him." You can't go wrong when you do that. We get in trouble when we try to be God or do things our way and not God's way.
Our obedience to God shows him we are devoted like Moses. He will be happy to reward that behavior. However, we have to be clear and understand there is nothing we can do to earn our salvation. That is a particularly different matter altogether. Our salvation exists because of what Jesus did. His sacrifice for us cleansed us from our sinfulness. Just because we are obedient doesn't mean we are sin-free.
We can also take from this reading and those that preceded it that "to everything there is a season, and a time to every purpose under the heaven." Familiar words from Ecclesiastes 7:1. God had this planned from the get-go, and we have read of this plan over the last 40 chapters.
When we look back at our lives, we can see the different seasons. Has God been your master designer of them all? When we mess up, God has to swoop in and fix things to help us get back on track. Sometimes we don't listen carefully enough and venture on ahead blindly. Other times, we feel God's leading but wonder how in the world it is all going to come together. Trust. Either way. We need to trust God.
When we stop trusting in God's leadership for our lives, there is no telling where we'll end up. I know I'm where I am today because of something God is orchestrating. I don't have the faintest idea what it is, but I'm excited for the journey. Each day is a new adventure. I know I'd much rather have God at the wheel than me driving around lost.
Take some time to relish the season of life you are in. Seek God's wisdom to make sure you are enjoying it as he desires for you.

Let's pray. Lord, I want to be obedient like Moses and listening for your direction at every turn. I think of all that I've experienced in life and thank you for it all — the good and the bad. Give me discernment to know where you are leading. Give me clarity. Bring the people to me who are ready for a message from you. Speak through me. In Jesus' name. Amen.