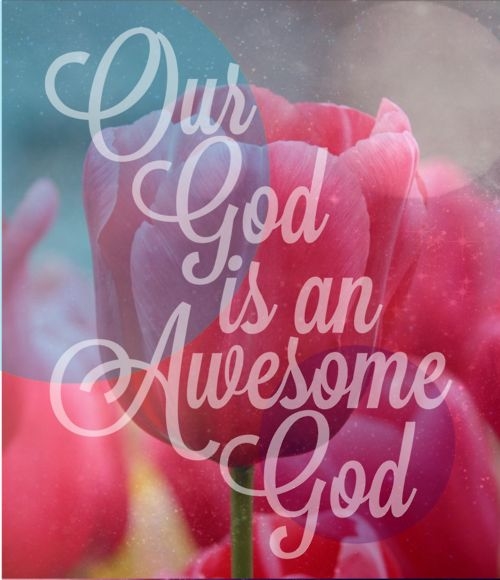 Can you remember a time when you were fearful? I mean, you were really scared! Imagine the people standing in the wilderness, listening to the thunder and ram's horn blast. When you put two and two together and realize that the God of the universe is coming to you, it can be a little intimidating, to say the least.
They were quick to let Moses take the fall and be the one who faced the fire. They wanted to hear what God had to say but wanted to hear it from Moses. They feared for their lives. I loved Moses' reply, didn't you? " Don't be afraid," Moses answered them, "for God has come in this way to test you, and so that your fear of him will keep you from sinning!"
We've heard the phrase "fear of the Lord" plenty of times. Many people over the years have avoided church because of their fear. They remember stories from the Old Testament as children in Sunday School, and God did seem pretty ominous. So know, after reading this verse, I would say it's more of a misunderstanding. God instills in us the fear of him to keep us from sinning. To be less sinful is to be more in line with what God wants for his children.
When it comes down to it, God just wants what's best for us. He doesn't intend for us to have to suffer. Although, suffering exists in the world, and God will often allow it to happen. I think of the story of Job. Talk about a guy with a bunch of problems. We may need to do some reflecting on that.
Suffice it to say we will have troubles, problems, struggles, and challenges. The good news is we don't have to go through them alone. We have our God standing by waiting for us to call on him. We don't have to do it all by ourselves. We have a God that wants to equip us for his purposes.

Let's pray. Lord, I fear your majesty and power, yet it's that same power that energizes me and ignites my passion. Thank you for your power in my life. Thank you that I can do all things by your strength. Help me never to forget that and try to take credit. My struggles and challenges remind me I need you. May I never be afraid to approach you and let you know how I feel. I know you want to hear from me. Use me today to brighten someone's day. In Jesus' name. Amen.
It only takes a second - Please follow and like us: