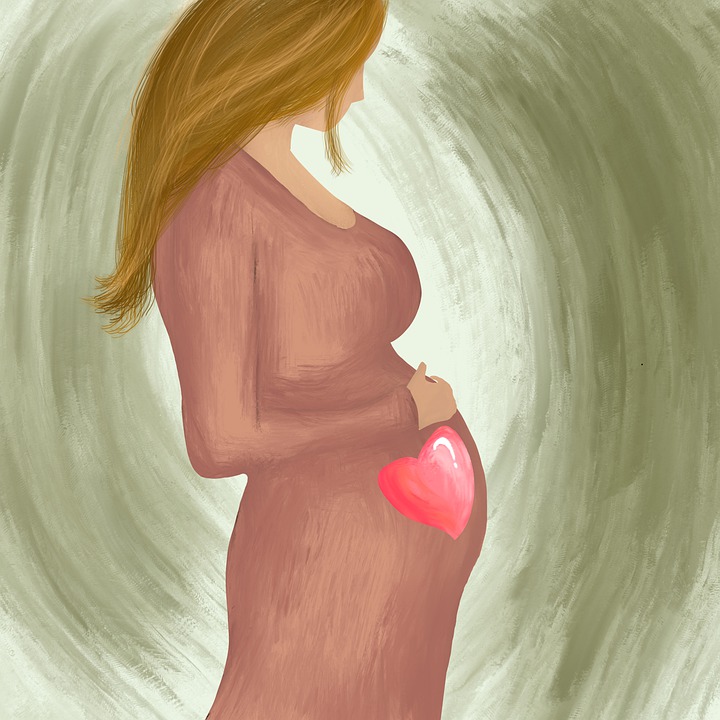 Our Advent reading today picks up right where yesterday's left off. Luke doesn't bring Joseph into Mary's experience as he writes. I have probably noticed that before, but it really struck me today. Imagine having received the news she did from the angel messenger. Mary needed a trusted friend, her relative Elizabeth, to confide in.
Didn't you love how Elizabeth greeted Mary! "Why am I so honored, that the mother of my Lord should visit me?" What confirmation for Mary that the angel's message was true! The two women had so much to share during Mary's visit! Two pregnant ladies would certainly be able to ride the emotional rollercoaster together. Who better to understand what their bodies were feeling?
I love this passage and how Mary responds to her emotions. God is working a miracle inside her. Mary's life would never be the same. She was certainly blessed. Did you notice the first words of her song are praise?
Can you think of a time when you were overcome with emotion because of how God was moving in your life? Maybe it was at a concert or following the birth or death of a loved one. Maybe it was after reading a passage in the Bible that came at just the right time for what you needed to hear.
As we've seen throughout our Advent journey, God is a master at orchestrating his plans. As Mary says about God, "His mighty arm has done tremendous things!" When we find ourselves focusing on God's mighty ways, we can't help but want to break out into some sort of praise and worship!
Our God is merciful and mighty. He is not only strong, but he brings strength in our weakness. If you're feeling a little weary right now, you're not alone. For instance, I think of all the pastors and church leaders out there who have been working tirelessly through this Christmas/Advent season to make it special for their congregations.
I know from experience that the fatigue is real. I was often left feeling I had no more "more." While I am missing my own children and loved ones especially during this season, I am also remembering how hard it was to balance everything, so they felt more special than our congregation. Don't let the busyness of the season keep you from enjoying your family and giving praise to your Savior!
Mary was most certainly blessed. We cannot forget her and the honor to be used by God. We, too, are blessed. Maybe not in the same way, but in the way God has chosen just for us. We, too, can feel that honor. We don't need to feel inadequate but be grateful God took notice of us, like he did that "lowly servant girl."
Close your eyes and take a deep breath in. Jesus is coming again, and we need to be ready to do our part to light the way for him. Our Advent journey should linger on even past Christmas Day.

Let's pray. Don't let me hide behind excuses of being too busy or ever take you for granted. Cleanse my heart, O God, to ready me to be a better servant and follower. Thank you for the many blessings you have placed in my life. May I trust you to lead the way. In Jesus' name. Amen.