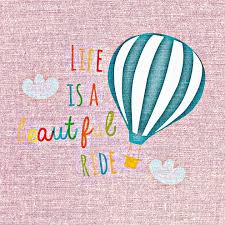 Do you ever feel like you just don't belong? I remember growing up wishing I was one of the popular kids. I longed to not feel invisible. Yet at the same time I was frightfully shy, hindered by a severe lack of self-confidence. I look back on those years and can hardly believe I'm the same person.
While I still doubt my own abilities much of the time, I have taken these verses to heart and realize that my "real life" is "hidden with Christ." Does that mean I'm just sort of passing through this life until that day when I meet Jesus face to face? While I'm here, I want to reflect Jesus well so that people see him living inside me. What do you think this means?
One thing that really helps me is to keep focused on Jesus. It does us well when we can "think about the things of heaven, not the things of earth." This is super challenging, don't you agree? We tend to get caught up in the negativity of other people or disturbed by what's in the news headlines. This verse warns us of that. We can totally embrace our real life in Christ when we focus on him.
Later in this chapter, Paul gives a great image here of how we can stand firm and separate ourselves from the world. We can clothe ourselves in "mercy, kindness, humility, gentleness, and patience." Like putting on a coat to keep cozy warm, we can put on an attitude that allows us to behave in these ways. How we think and what we focus on makes all the difference.
How does it make you feel to know that your real life is with Jesus? Does it take a little of the pressure off being "popular" here on earth? It certainly gives me peace when I avoid the drama of the world. It's all going to pass away someday. 1 John 2:17 says, "And this world is fading away, along with everything that people crave. But anyone who does what pleases God will live forever." Another translation indicates "God's will" is what people are doing. That is exactly what pleases God when we seek and do his will.
What will it look like for you to change up your thoughts a bit? What will help you focus on heavenly things rather than earthly things?

Let's pray. Father, help me to be strong and avoid worrying about the wrong things. Instead, help me to clearly see your will for my life. It is such a comfort to know that my real life is with you. Prepare me for each new day here on earth so that I am ready for eternity with you. In Jesus' name. Amen.