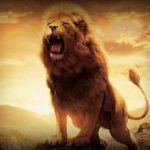 Some readings are easier than others, and today's was not an easy one. Can't you just sense God's pain in the midst of what his people are doing? Have you ever felt betrayed or abused in any way? It's not a comfortable feeling, and here we see how God's anger is playing out.
Priests, leaders and warriors, everyone was in the scope of the curse. We see time and time again of the disobedience of God's people. They are worshiping idols. Did you like how I said "they". We are just as guilty aren't we? Our idols may not be made of wood or gold, but we have them.
Think of an idol as that thing you think of or do that keeps you from thinking of and serving God. What are you pursuing – more money, more fame, or God's mercy? What are you doing – watching TV, playing video games, or spending time getting to know God?
False worship is another trap. Today we have so many popular self help materials and "spiritual" guides. Too many of these types of things are just there to help us "feel good", not build a relationship with our creator. When God is left out of the equation of our lives, we are in the trap of idolatry. Don't be deceived by this. God gave us his word as our instruction book, as his love letter to us. Don't let the words of man take God's place.
I'm not a fan of the trouble our passage today speaks about. I don't want God's anger to cover me as a waterfall, or be torn to bits by the fangs of a lion, or to be destroyed as a moth consumes wool. Not pleasant pictures to be sure. I prefer to see myself cuddled up in my Savior's arms with the assurance that I am safe, loved, and have made him proud of my life and my choices.
So what about you? Are you feeling a little uneasy right now? Do these words of destruction rattle you a little? They may be revealing something deep down that has been haunting you or causing you to feel guilty. Get it out. Unleash the turmoil inside. Put your trust in the loving and forgiving God.

Let's pray. Father God. Thank you for this reminder of the fury in you that rages when we are disobedient and put our trust in the world. Forgive me for times when I have not put my full focus on you or your will for me. May I sense a calming in my soul as I rest in you. I want my life to please you. I want praise to be on my lips from the moment I wake until the moment I sleep. Refresh me today, and open m y eyes to the possibilities that lie before me. In Jesus' name.  Amen.