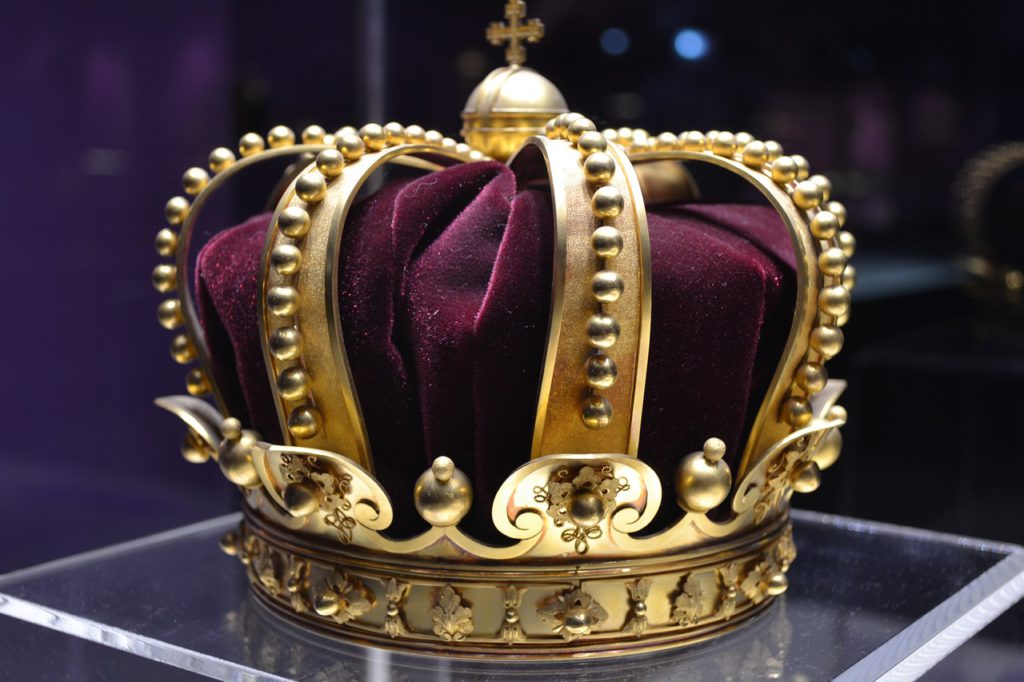 "Later" is an interesting word, and that's how our passage begins. We had last seen Saul keeping the events of his anointing to himself. Presumably, this reading comes after Saul and Samuel met to work out details to get Saul ready for the big announcement.
The people had been clamoring for a king. In this reading we see God's formal announcement to the people. They have gotten what they asked for! It's always good to remind the people how God's grace has covered them time and again. It does us good to remember God's mercy even today.
Yet, Saul is clearly not an eager candidate for the throne. When the time came to make the announcement, he was nowhere to be found. What's that all about? I can remember hiding out of shyness when visitors came to the house. Even my own grandparents. But I was a child, not a man anointed by God to be king. God knew where he was hiding and revealed it to the people when he told them Saul was "hiding among the baggage."
What was going through Saul's mind? He was obviously nervous about what was going to happen. Perhaps he didn't feel worthy? Perhaps he would have preferred to live a quiet life like before? He might even have been blaming the donkeys for getting lost thinking all of this started that day!
We may find ourselves being used by God in ways that seem unfamiliar. We may feel unsure and ill-equipped to do what God is asking us to do, just like Saul. God has a way of using us in our weakness so that his strength can shine through.
Remember God's words to Paul in 2 Corinthians 12:9. "My grace is all you need. My power works best in weakness." Paul went on to say, "So now I am glad to boast about my weaknesses, so that the power of Christ can work through me. That's why I take pleasure in my weaknesses, and in the insults, hardships, persecutions, and troubles that I suffer for Christ. For when I am weak, then I am strong."
Let the truth of those words flow over you today as if God was whispering that into your ear. If God wants you to do something, he will certainly give you the resources you need to get the job done. It's when we try to go off on our own, without God's blessing, that we stumble and fall. Listen for God.

Let's pray …
Lord, thank you for equipping me for battle in this world. There are struggles and challenges to be faced every day, but I feel so much better prepared knowing you are by my side. Help me to still myself and listen for your direction. How can I serve you today? I'm ready. In Jesus' name. Amen.