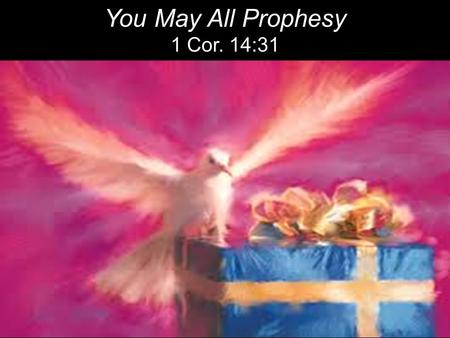 It will be helpful to know that Elijah is the first of several important prophets that God will use to bring messages to his people in both Israel and Judah (northern and southern kingdoms). Elijah is from Gilead (Israel) so he reports to his king, Ahab.
We've already seen how the kings of the north have all been evil and corrupt. For years, there were some in Israel who remained faithful to the God of Abraham who had brought them out of bondage in Egypt. They have lived under leaders who flaunt an entirely different spirituality, totally ignoring the God of their inheritance.
I understand there were very few priests remaining in the land of Israel. They had all gone to Judah where they were "needed." If the people in Israel were bowing to pagan gods, jobs for the priests would start to dry up. But Elijah stayed the course. God is going to reward his faithfulness.
God is going to use Elijah to bring the message of repentance to his people. It starts with his call in the verses we read today. Elijah's statement to Ahab about the dew and rain was bold. Those who bow to the god, Baal, believe it is Baal that controls the rain. To Ahab, Elijah is speaking like a crazy man! Perhaps Elijah's life would be in danger!
Otherwise, why would God tell Elijah to go hide. Elijah again shows his faith as he leaves his home to go live by a brook where he'd be fed by ravens. I suppose it was a vacation of sorts, think of the ravens as the cabana boys bringing you treats as you sit at the beach! Not quite the same.
The key thing to take from this is Elijah's obedience to God when he was being asked to do something risky and certainly outside the box. Have you ever been asked by God to do something you didn't understand? Did you do it? Or maybe you're still deciding.
I love how our story today has a bit of a cliffhanger in it. If the rain would only come when Elijah spoke the words, he better soon speak the words. But so far, God hasn't given him the green light. God is trying to make a point and that's the part of the story we're looking forward to. How is God going to use Elijah to resolve this drought situation?
I think of all the areas around the United States that are experiencing drought conditions as I write this. We've been hearing of rampant wildfires and rivers drying up, just like Elijah was seeing. But in the years ahead, those same areas will be rich and fertile once again as God restores his creation.
God's timing of restoration is always perfect for his purposes. We may not live to see transformations, but then again, we may also witness very fast change, to which we marvel. For me, I have found a new awareness of God's creation in recent years. It's the closeness and communion with God I always dreamed of.
As you're reading this, you may be finding yourself in a time of plenty or of want. You may find yourself feeling extremely close to God or far away, maybe even cut off. If the latter, connect with a trusted believer who can help you find rest in the shelter of God's loving arms.

Let's pray …
Lord, I relish the times I can spend in your word. I love how you speak to my heart through the stories of those who have gone before me. For these new messages each day to encourage and empower me, I am beyond grateful. Thank you for how you rescue and protect me. Give me discernment for your truth. In Jesus' name. Amen.