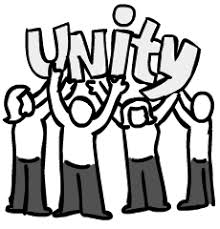 There are some troubling words in today's reading—especially for the ladies! We'll ponder all that, but it seems Paul is still trying to keep the church community in alignment with God's desire for unity. By setting parameters and expectations for worship, Paul is helping the growing congregation from being a chaotic hot mess trying to do it all!
Paul includes some pretty specific guidelines for the use of spiritual gifts as well. We can all agree that it appears our gifts should work to nurture and bless the congregation. When you look around at your church friends, do you see how God has gifted them each differently? Is everyone using their gifts?
My husband and I are blessed to attend several fellowships during the week. One of them is a home church style which feels very much like the early church gatherings. We share a meal, communion, music, the Word of God, prayer, and discernment. Each element is worshipful. Recently, David and I started sharing our gift of music to lead the group in song. When I read these words about sharing our gifts to strengthen others, I felt a warm sensation affirm our offering to the group.
I said we'd ponder the difficult words of Paul. "Women should be silent during the church meetings. It is not proper for them to speak. They should be submissive, just as the law says." I did a little digging and talked to my pastor husband. It seems to me these words contradict what Paul was saying earlier in Chapter 11, when he was encouraging women to pray, etc. There are also plenty of accounts of women in leadership in some of Paul's other church letters (Phoebe, Prisca, Junia, and Euodia).
Note that some Greek manuscripts place verses 34-35 after verse 40. This suggests the possibility that verses 34-35 were injected at some point later and may not necessarily be words of Paul. That would certainly make sense, since it seems like "out of nowhere" Paul silences women! I'm certainly no Bible scholar, but there are plenty of them who are in discussion about such a possibility. The fact that it is a glaring contradiction of Paul's own words elsewhere is one of the biggest reasons for thinking this is true.
If they are Paul's words, it could be that there is more to do with a particular problem facing the Corinthian church. For instance, perhaps the women of Corinth were chattering too much and causing a disruption rather than promoting unity. There are other theories as well, but suffice it to say that Paul is addressing issues he feels are needed.
Paul wants to shepherd this young church so that they continue meeting, grow closer to Jesus, and welcome new believers. How are you helping your community of believers? Do you see a need that the Spirit can help you fill?

Let's pray …
Lord, thank you for the gifts you have given me and the opportunity to share them with others. Help me to always be mindful of when and where I use my gifts. I pray for unity for this world. May more and more people find their way to you. In Jesus' name. Amen.