Many around the world witnessed what was being called the Christmas star this year (2020). While it was bright and spectacular, it lasted for just a short time. The star these wise men, also known as magi or royal astrologers, spoke of had been burning bright for some time. "We saw his star as it rose, and we have come to worship him." Jesus' star was not a one night affair as we experienced this year. It was a sign for these wise men announcing the birth of a king!
Of course, King Herod was surprised. He knew the arrival of the Messiah was highly anticipated by the Jews. Herod, pronounced as "king of the Jews" by Rome, was not in the line of David. So he was "technically" not a true king in the eyes of the Jewish community. He was also known to be quite self serving. We can see his true colors coming out a bit in his sudden interest in another king. Some might even call it jealousy!
Despite it all, the wise men were given the confirmation they needed in Jerusalem. Herod told them, "Go to Bethlehem and search carefully for the child. And when you find him, come back and tell me so that I can go and worship him, too!" We know that Mary and Joseph had gone to this sleepy little town for the census. It's likely they stayed on being close to Jerusalem. The star continued to lead these men to their destination.
I have always been intrigued by this story and the gifts they brought a baby. But it's important we keep in mind Jesus was a baby king. Being royalty would require gifts fit for a king.  "Then they opened their treasure chests and gave him gifts of gold, frankincense, and myrrh." Gold would symbolize Jesus' kingship. Frankincense would be a symbol of deity revealing Jesus' divine attributes. Myrrh is a strong spice used as embalming oil which signifies death. Jesus would be a sacrifice for the world!
Such a visit! Thankfully God intervened and warned the wise men not to return to Herod. God's fingerprints are all over the story of the incarnation. Every moment was so beautifully detailed, exactly how God wanted it to be. It's a story we should remember and celebrate.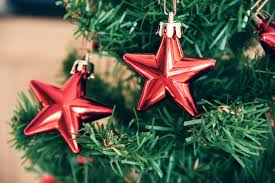 As we see what Christmas has become centuries later, I'm a bit saddened. I'm a lover of sappy Christmas movies, but it's rare to find mention of Jesus. The movies have "feel good" plots full of cheer, lights, gifts, and lots of references to Santa. When they speak of "believing" it has more to do with having Santa's spirit rather than Jesus' rescue mission for our lost souls. I probably won't stop watching Christmas movies, but I sure wish we'd see more "truth," that is Jesus, in each movie.
The wise men knew something mighty had happened. We should let the light of Christ always be our beacon of hope, too. Apart from Christ we are nothing. Remember what Jesus said in John 15:5, "Yes, I am the vine; you are the branches. Those who remain in me, and I in them, will produce much fruit. For apart from me you can do nothing."
Think about the light the wise men followed to see Jesus. That's nothing compared to the light of the world we know as Jesus. In John 8:12, Jesus says, "I am the light of the world. If you follow me, you won't have to walk in darkness, because you will have the light that leads to life."

Let's pray … Lord, I thank you for meeting me right where I am this Christmas season. It's been a tough one being apart from those we love. But I feel your presence more than ever, and for that I am grateful. Help me turn that spark into a flame. I want to walk in your light and stop fearing the darkness. In Jesus' name. Amen.