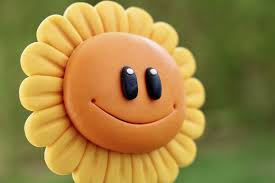 How timely is this wisdom from Paul? "Remind the believers to submit to the government and its officers." At least for people in the United States, there has been a change in power. A new president has taken his oath to lead the country. Whenever new government officials are put in place, there are some who are happy and others who are not so happy. The important thing to remember is remembering who is in charge.
Overall, we can say that God is in charge. He is the only authority to fully submit to. That is true. But we hear here to "submit" to government officials. Other translations say: be subject to, obey, be submissive to, respect, etc. You get the idea. Romans 13:1 says something similar "Everyone must submit to governing authorities. For all authority comes from God, and those in positions of authority have been placed there by God." The Romans text goes into a little more detail. You can read it here.
There is much more wisdom here in this passage than obeying the ruling authorities. Sometimes we need to be inspired to do good and reminded to be a light for others. When people see how we act, do they know we are Christ followers? Are we representing Jesus well? We should "be gentle and show true humility to everyone."
It's too easy to get caught up in what the world would say. We see people we like and trust behaving in ways that aren't in line with our own values. "Once we, too, were foolish and disobedient. We were misled and became slaves to many lusts and pleasures." That's quite an image, isn't it? To be a "slave" to what "feels good." It's sometimes easier to be a slave, right?
When we are needing a reality check to make sure our behavior is in alignment with what is "good" in God's eyes, we can remember what Jesus did. Jesus went first for us. "When God our Savior revealed his kindness and love, he saved us, not because of the righteous things we had done, but because of his mercy. He washed away our sins, giving us a new birth and new life through the Holy Spirit." Look at that! Kindness, love, and mercy all describe Jesus' actions on our behalf. This is the heart and center of our reading. Read it over and over until the truth sinks and you have an "a-ha" moment!
How are you responding to that grace and generosity? Take some time to prayerfully consider who people see when they encounter you.

Let's pray… Lord, cleanse my heart of all fear and doubt. Help me to respect and obey the authorities you have put in place. I know that my ultimate salvation comes only from you. I am so grateful for your generous love and mercy. Your grace is sufficient for me. Help me be a good reflection of you. In Jesus' name. Amen.