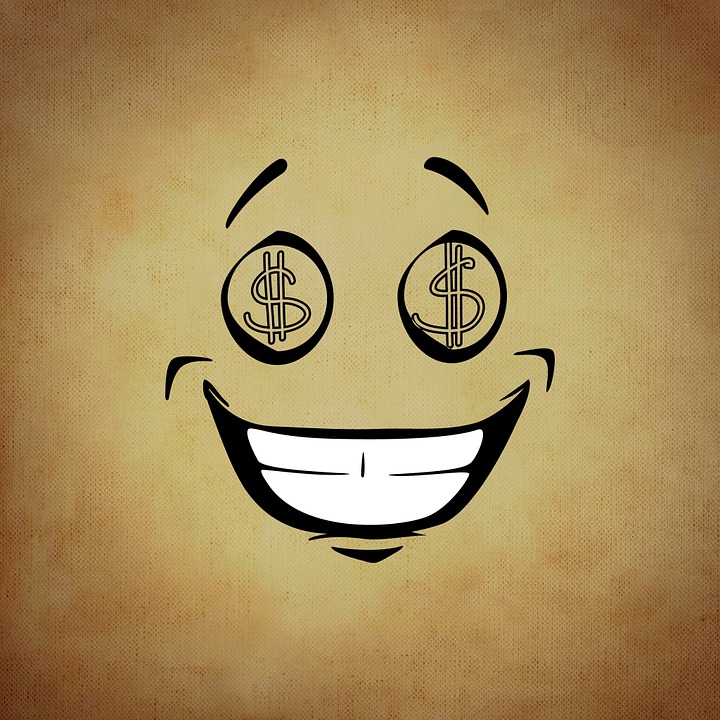 When we think of sin, greed is one of those that comes to mind for me. What keeps people separated from God? Their desire and preoccupation with money and wealth. How we view money and the acquisition of the same speaks volumes. Some people are so focused on that that they lose sight of God and what God wants for us. Our infatuation with money can be sinful when it keeps us from a relationship with God.
Money can also be a great asset used to do great things. It can be used for ministry, for feeding the poor, for leaving a legacy. When we use our wealth to further the kingdom, our priorities are in the right place. We are no longer greedy wanting the money only for our own selfish desires. God will bless that. It again comes down to the heart. What is our motivation? How will God be honored?
As David and I have moved from having traditional jobs to being self employed entrepreneurs, we've seen many greedy types wanting to find those get rich quick schemes. There are so many scams out there trying to lure in those looking for money fast. Sadly, these individuals will go from greed to poverty very quickly with this type of motivation. Verse 22 warns, "Greedy people try to get rich quick but don't realize they're headed for poverty."
What does the heart of a greedy person look like? He (or she) is likely to be obsessed with getting ahead financially. There is very little consideration given to being charitable, for that would be giving away their hard-earned money. In every transaction, they will look for loopholes and ways to squeeze more money. There would be little, if any, dependence on God. The greedy person has a lonely heart that is never satisfied. They would blindly trust a get rich scheme only to be duped and feel a victim once again.
What is the solution? Use wisdom and be grateful. When we approach the world and all of the challenges we face with gratitude, there is peace. God wants the best for us, and his provisions are ongoing. When we show our thankfulness and good sense in terms of money management, we will be gifted with so much more. Let God make us rich for his purposes.

Let's pray … Lord, forgive me for the times I have been so focused on making money that I forget who the provider and owner of all things is. You. Thank you for how you are working in my life to change my relationship with money and to see it for what it is. Thank you for your provisions. May I be a good steward of what you have given me so that you will trust me with more. Use me to help others see. In Jesus' name. Amen.