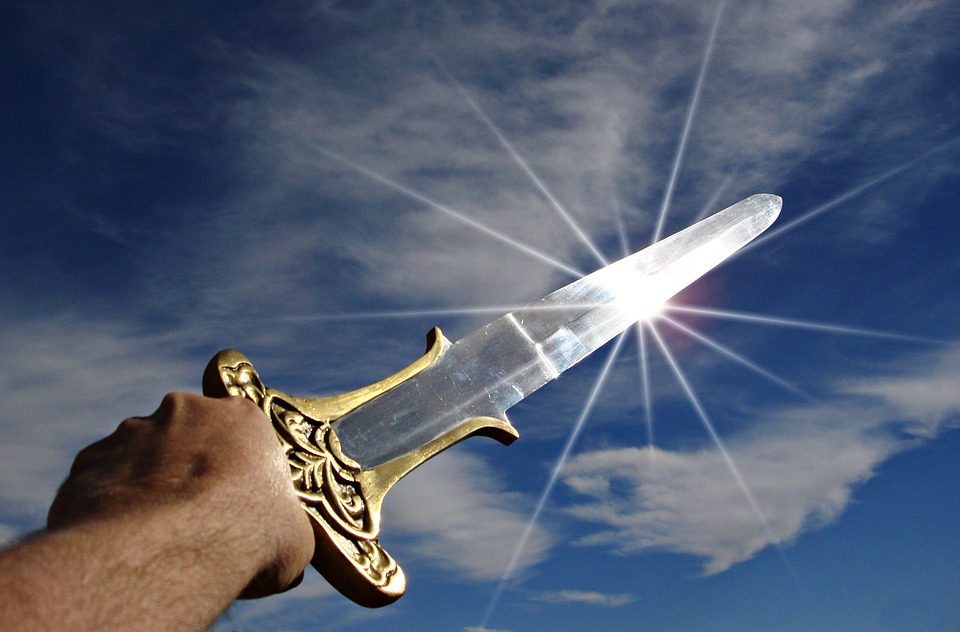 When God shows up, miracles happen. Don't you love how this story plays out? In the preceding chapter we saw Gideon as being a bit unsure. When God whittled his troops down to a few hundred men, I can't imagine that did much for Gideon's confidence. He certainly didn't want to show up unprepared. But sometimes being overly prepared doesn't allow for a miracle of God to be experienced to its fullest.
The LORD had proved himself to Gideon on more than one occasion since getting his attention in the winepress. Gideon was beyond asking for more proof, and yet God could sense there was some hesitation. God said to Gideon, "But if you are afraid to attack, go down to the camp with your servant Purah. Listen to what the Midianites are saying, and you will be greatly encouraged. Then you will be eager to attack."
God showed up again in the Midianite camp and spoke through a man's dream and interpretation. That gave Gideon the boost he needed to get his small army ready for a night attack. God was with Gideon, and he seemed fearless. I had to wonder what a farm kid knew about a surprise attack, but God had it all figured out.
When we can rely on God's power and not our own, mighty things can happen. Why is it that we hold so tightly to our own expectations and try to put limits on God's ability to use us in mighty ways? Can you think of a time when God used you to do something on his behalf? How much convincing did you need?
What a victory for God. When Gideon had seen so many warriors camped and ready to attack his small army, he had to wonder how it would all play out. He didn't seem phased when the time came. God was there, just like he promised. "The Lord caused the warriors in the camp to fight against each other with their swords. Those who were not killed fled to places as far away as Beth-shittah near Zererah and to the border of Abel-meholah near Tabbath." Miracles do happen.
Have you ever felt small and incapable of great things? Our mission congregation is very small. As we've been hunkered down during the pandemic, we haven't been reaching out to the Hispanic neighborhoods as we would like. We are waiting for God's directions for us. Just as Gideon's army was small and had victory, I know God can use our small congregation to make a big impact on our community. It's up to us to wait for God's direction and then not be afraid.
What opportunities do you see laid before you to do God's work in this world? It doesn't have to be a big battle. Perhaps it's only to touch one life by hearing the life-changing gospel. Are you ready to be used by God?

Let's pray …
Lord, I give you thanks for all of the protection you give me each day. I look to you for direction in terms of my ministry here in Mexico and on online. I want to be faithful to you and your calling on my life. May I honor you in all I say and do this day. In Jesus' name. Amen.