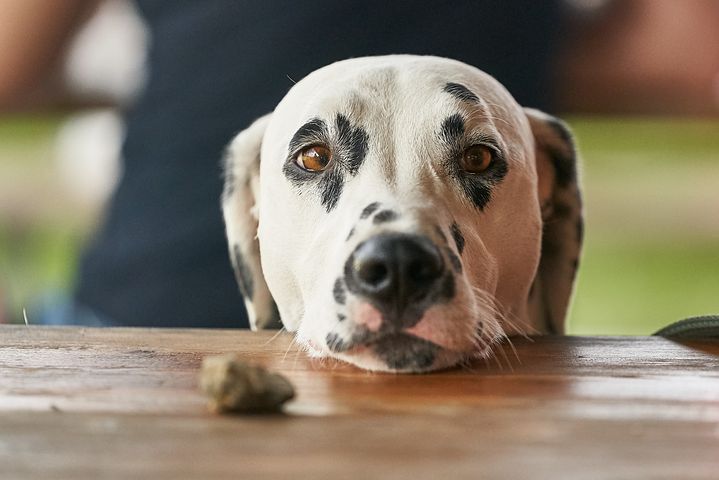 I got out my pen and paper to try and map out the relations of Joseph mentioned in this reading. I'm afraid that didn't really help. I even turned to a commentary and decided that rather than get caught up in these details, I would look for the message to me. That's always a good thing when we read God's Word. If something doesn't make sense, and the Spirit isn't opening up any sort of revelation, pray for the message.
The message I'm taking away today is be twofold. Be careful what you ask God for and be grateful to God for what he gives you. I'm curious what spoke to you today? Let me explain what I am reflecting on today.
God listens to our prayers and answers every single one. He may not answer them in the manner we hoped or intended, but even when he says "no," that's answered prayer. God loves to provide for his children just like we do our own children. "So if you sinful people know how to give good gifts to your children, how much more will your heavenly Father give good gifts to those who ask him." (Matthew 7:11)
Our prayers should be more than just our wish lists. But there are often petitions for provision. We, like the descendants of Joseph always seem to want more. We see in today's reading some comparisons going on and feelings of entitlement. Almost like spoiled children, Joseph's descendants seem to think they deserve more. In the commentary I consulted, the tribes of Manasseh and Ephraim, even combined, were smaller than the tribes of Judah, Dan, and Issachar (according to census taken by Moses).
When they brought their argument to Joshua, he replied, "If there are so many of you, and if the hill country of Ephraim is not large enough for you, clear out land for yourselves in the forest where the Perizzites and Rephaites live." That seems like a great compromise and solution to their request, doesn't it? But to them, they thought immediately of the hard work and need to move a lot of people around. They should have been careful what they asked for.
My other thought is to be grateful. How easy is it for us to take our blessings for granted? Sometimes we don't even realize the beauty that surrounds us because we are so focused on wanting more. It seems to me that's a little of what we're seeing in our reading today. Why can't we be grateful for what we have and give our thanks to God?
It's nearly impossible to be fearful, angry, worried, or some other defensive type of emotion when we're busy being grateful. That's why I try to make it a daily practice to think of three things that I am grateful for BEFORE I even get out of bed each day. When I start to feel a bit anxious about something, I am working on training my brain to have a reflexive action toward gratitude. I'm still a work in progress on this one. But I have experienced the freedom a little gratitude can bring in those times of stress or anxiety.
Joseph's descendants should take a step back and see the blessing they have received and cherish it. None of the other tribes were separated into two. None of the other tribes had a bit of land on both the east and west side of the Jordan River. We can do the same in our lives. God has called each of us to some perfect plan for making him known to the world.
Take time today to be grateful for everything, even those "learning experiences" often thought of as stumbling blocks, obstacles, or challenges. Remember the promise of Philippians 4:19, "And this same God who takes care of me will supply all your needs from his glorious riches, which have been given to us in Christ Jesus."

Let's pray… Lord, you know my heart. Help me to be more grateful for all that you have given me. Help me to see the good in all things, even when there doesn't seem to be any good around. Refresh me and renew me. Use me in your perfect plan to reveal yourself to the world. In Jesus' name. Amen.