This is a text for difficult times. Coming off the warning of the locusts and the feared day of the LORD, people were needing to know where to turn. Where do we turn in our own times of struggle? Here's a word from the LORD for your weary soul. "Turn to me now, while there is time. Give me your hearts. Come with fasting, weeping, and mourning."
God doesn't expect us to "get our act together" before we approach him. That doesn't matter to him. He wants us to come to him before it's too late. The enemy is circling, trying to distract us and interfere with our divine allegiance daily. We can be sure these prophetic words are for us, too.
When we're caught in a crisis, our conflicted minds often believe the crisis will never end. We might feel like we are "at the end of our rope." I wish it was more automatic for us to turn to God when we feel hopeless and unsure about our future. Clearly, that's what God desires. He wants us to be "all in" for him, not just going through the motions looking good on the outside.
Fasting can be used to show God our devotion, to "reset" our mindset, and be cleansed. It's a practice that is making a comeback in the health and wellness space because of how fasting benefits our bodies. The fasting here refers to the spiritual discipline bringing about a spirit of humility as we draw closer to God. It can be a personal or, as in this case, a community response to crisis. When we pray and fast from something, we wait for God to respond with an expectant heart.
Our text says to come. "Return to the Lord your God, for he is merciful and compassionate, slow to get angry and filled with unfailing love." This is a familiar passage to me as it was quoted in the liturgy of the church I grew up in. We shouldn't be afraid to turn to God when we are lost. I think that's what holds a lot of people back. God's mercy and compassion will sustain us not harm us. For more on what God expects in terms of our fasting, see Isaiah 58.
Joel's message from God is to be shared and not kept to ourselves. "Blow the ram's horn in Jerusalem!" That would get some attention! John the Baptist had a similar cry when he called for the people in his day to repent. John was called by God to be the messenger announcing the arrival of God's son, Jesus. Can you think of any present-day messengers from God who have been urging you to draw closer to the Father?
When we repent, we make sure our priority is God and not some other thing. Those other "things" become the idols that blind us so we cannot see the love of God. John's cry in Matthew 3 was "Repent of your sins and turn to God, for the Kingdom of Heaven is near." In other words, make sure you're ready to see how God is going to shake things up with the death and resurrection of Jesus!
When we turn to God in repentance and faith, our future is secure. We may not know what is going to happen in each moment, but we know that in the end we will be with Jesus, and the victory against evil will be won at last! When we repent, we return to the loving God who wants the best for us. (Note, I didn't say God gives us everything we want!)
Take some time today to evaluate your faithfulness. Are you feeling far away from God? Are you holding back from accepting his love and mercy because of something you have done? This might be the perfect time to give it to God and ask for his forgiveness and leadership in your life. Repent before it's too late!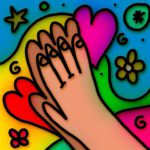 Let's pray … Lord, thank you for your love and mercy, even when I stumble. Continue to nurture my faith as I spend time with you in your word. Please forgive me for all those things I have done that are displeasing to you. I turn to you now and ask that you fill me afresh with your Spirit. Use me to reflect your love to others. In Jesus' name. Amen.