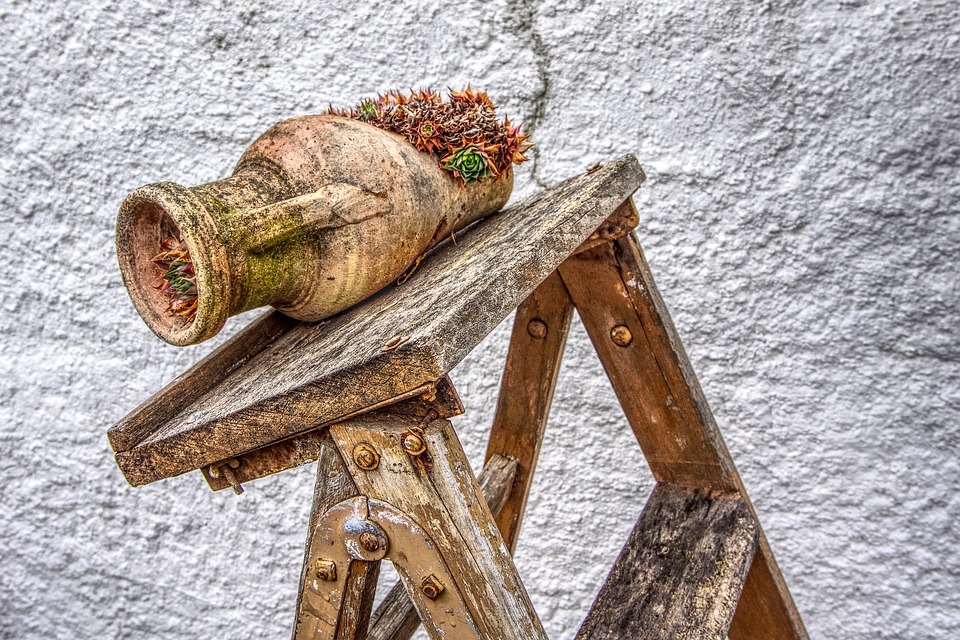 I marvel again at Jeremiah's obedience to God. Each time God uses him for a new teachable moment Jeremiah continues to listen and follow. Those are two great ways we can stay connected with God. We need to listen and follow!
The visual God used this time was a shattered pot. Part of the message was seeing Jeremiah smash the pot to make a point. God's intention was to give the people a surprise hoping that would catch their attention. It would have been a bit of a spectacle to have a man ranting and raving and then breaking a jar. Whether people saw him as crazy or not didn't seem to matter. Jeremiah obeyed God.
This message was a little more detailed than some of the warnings Jeremiah has shared up to now. Why? Probably because it was directed at priests and other leadership. It stands to reason that knowing Babylon was the enemy involved in this takeover would be helpful information. Only if, that is, the leadership took heed of what Jeremiah was prophesying about.
Jeremiah delivered a condensed version to the people so nobody can claim they didn't know what was coming. When sitting in exile, if they made it that far, they could remember this moment. Even if they didn't see the theatrics of the smashed pot, they are hearing a consistent message coming from Jeremiah. It seems their stubborn hearts must have gotten even more obstinate.
What is the smashed pot in your life? Have you had some frightening experience or heard some horrible news that just rocked your world? Maybe God has sent a different sort of "wake-up call" to you. If your faith journey feels like it is a bit stagnant, maybe God is tapping on your heart to spend more time with him. Maybe you can do a better job of listening. Frankly, we all can.
How would you describe your walk with Jesus? Are you following his lead or paving your own way? What can you tweak in your everyday schedule to allow more time to listen and follow?

Let's pray … Lord, you know my struggles. You know my heart. I long to spend as much time with you as I can. Help me not to let the little things bother me so much. Thank you that I can rely on you and your promises to dissolve the tensions and stresses of the day. In Jesus' name. Amen.