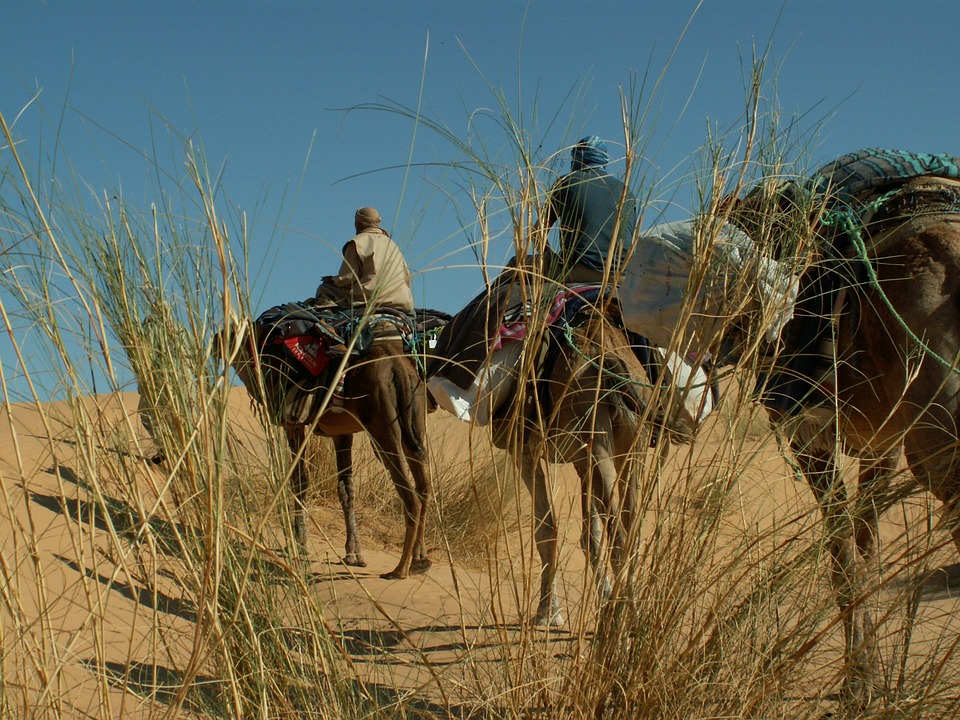 Today's reading seemed a bit disjointed, didn't it to you? I understand that is common in Hebrew writing. From start to finish in only a few verses, we have moved from the mountain where Moses is commissioned to arriving in Egypt to complete the mission. We can also get stuck on an event that happened on the journey.
What did you think about the attempt on Moses' life by God? I thought it a little strange that God would kill him before he arrived in Egypt and finished his assignment. If you look closely, it never says Moses was the target, yet that is what is assumed by the use of pronouns. Who else would it be? But why? Was it a test?
Moses' wife, Zipporah seems to know exactly how to save the day. She circumcises one of her sons and uses the blood and foreskin, almost as a sacrifice. I'm sure there is some cultural significance here but I'm at a loss. If you have any insights, please feel free to share in the comments. Perhaps the fact that Moses' own son was not circumcised was troubling to God since it had been an act the Hebrew culture made a routine for their children. Maybe God was acting to show the importance of having that ritual performed before they arrived in Egypt on God's mission. I can only speculate.
But what we see is obedience to God. Moses is on his way to fulfill his mission. He didn't hide or deny God. We don't hear of Aaron right away, but they eventually meet up, just as God promised. It must have been a very special family reunion. It sounds like Moses was gushing about his experience with God on the mountain. After all, he had to bring Aaron up to speed. God was orchestrating something quite amazing.
Aaron and Moses went first to their own people. They brought a message of rescue. It was nearly time for this Egyptian oppression to stop. Aaron and Moses had to get their people "on board" to understand and accept that God had sent them. Moses used the signs and wonders God had given him to get the people on their side. If you are going to lead a multitude, you need to make sure they are ready to follow.
We hear that when the Hebrew people "heard that the Lord was concerned about them and had seen their misery, they bowed down and worshiped." I wonder what kind of worship had been going on before that? Had the people forgotten the God of their ancestors? How is it for us? Do we have to wait until we have answered prayer to rejoice and give thanks? It might be the case, but should it be? Shouldn't praise be forever on our lips?
Here's a song by Aaron Shust, "Ever Be" LISTEN HERE.
Moses and Aaron had to establish a connection. To their own people, they were simply strangers coming in with a fanciful tale of talking to God. In business, we call that building the "know, like, and trust factor." Thanks to God's intervention and the signs he had given Moses the ability to perform, the people were ready to listen and follow. Now it will be a different story with Pharaoh. We hear that God will harden Pharaoh's heart. It will take a lot to warm him up, but that is why this story is so amazing.
Spend some time today praising God for how he is working in your life and how has worked over the centuries to further his Kingdom on earth. He is preparing us all for a future eternity with him.

Let's pray. Lord, may your praise ever be on my lips. May I never lose sight of your majesty and provision in my life. Use me how you see fit. Ready me for action. Cleanse me of my doubts. Empower me today. In Jesus' name. Amen.
It only takes a second - Please follow and like us: