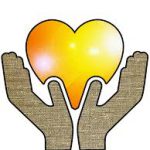 We've been focusing on how we should live as followers of Christ. Some of these expectations may be a little harder than others to live up to for some of us. That's why this section is appropriately titled, "Living By the Spirit's Power." Sometimes we think we are alone, but we're not. Sometimes we are powerless, and it's true. Powerless only if we rely on our own power.
Think for a moment of something you feel powerless over right now. Are you letting the situation control you and bring you down? Have you asked the Holy Spirit to give you some assistance? Why is it that we forget this great power at our disposal?
Have you ever felt like you are limited as a Christ follower? At first glance, you might think the "rules" restrict. But, when you are living in the light and being careful in how you live, you have real freedom.  It's a beautiful thing.
In God's wisdom, he has set out some great parameters for us. We are safe and secure when we live such as this. In today's passage, I think my favorite part is singing songs together, making music to the Lord. When I am connecting with God in that way, all evil desires, all worry, all distress vanishes. Only peace and true joy consume me.
In what ways do you feel closest to God? Do you retreat to nature, solitude, or a bustling airport? We can find God everywhere. The important thing is to connect with him and listen for his voice, where ever we are. He will never put us in danger. He will always lavish his love on us in amazing ways.
Our response to God should be thankfulness and praise. We are to told here to give thanks for everything. Don't forget everything belongs to God. How blessed are we that he chooses to share his glorious creation with us. Have you taken time to marvel at God's goodness today? Take time now to give him thanks.

Let's pray. Lord I am again amazed at your faithfulness.. I know you stand ready to help me and comfort me. Forgive me when I let worry or anxiousness over a situation creep in and rob me of the joy you desire for me. Bless those around me who are givers. May they feel your special touch today. Watch over my loved ones who are apart from me. I entrust them to your care. In Jesus' name. Amen.