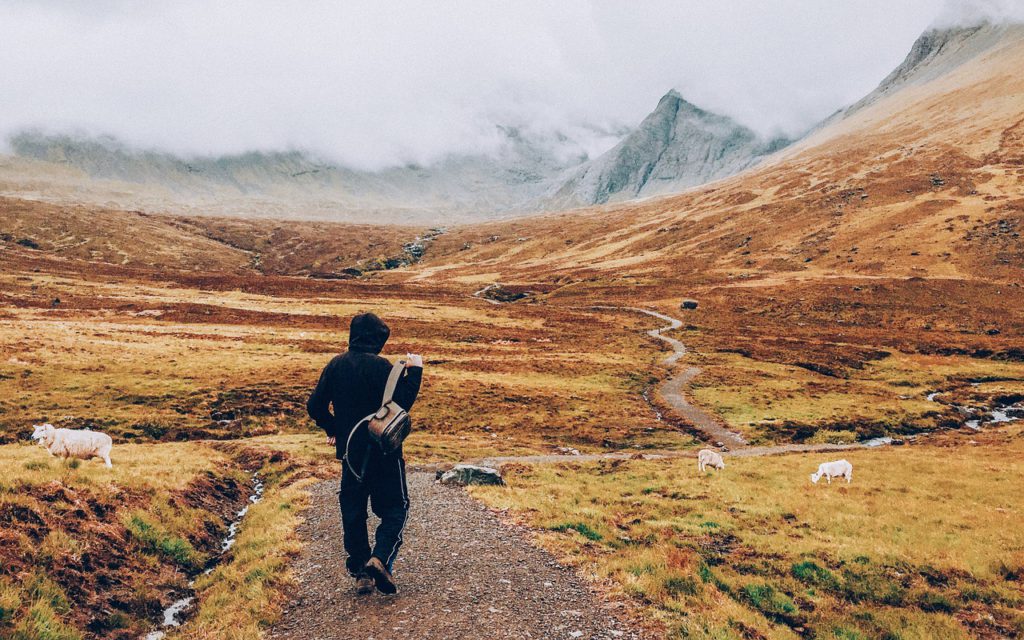 Grace is that undeserved favor we receive from God. It's all sufficient, and it's all a gift. Moses wanted the people to understand that God wasn't doing all of this for them because they were righteous. We read over and over again the Bible accounts that show the stubbornness and disobedience of God's chosen people. He didn't choose them because they were the best students in the class.
It would be easy to become over-confident and think we are better than we are, too. When we have success in our life, it would be all too easy to take the credit. We do need to realize who is in charge, who has made a way for us, who has gifted us with the skills and abilities we use to reach our level of success.
I'm going to spend time today focusing on the peace I feel when I trust that God is going before me. Each day we head into one battle or another. Life is full of them. I'm not talking about physical combat types of battles, although those exist, too. The internal battles we face daily could include self-doubt, feeling time-starved, fear of failure, fear of success, lack of clarity or purpose, physical pain or weakness, financial crisis, etc. I think you get the point.
Moses said, "But recognize today that the Lord your God is the one who will cross over ahead of you like a devouring fire to destroy them. He will subdue them so that you will quickly conquer them and drive them out, just as the Lord has promised." What are those limiting beliefs or battles you are facing today? What if you imagine God going before you, like a "devouring fire" to subdue your fears and weaknesses? Doesn't it lessen the dread you feel to know God will pave the way?
Think of it like this. No matter what path we take, God has taken it. No matter what roadblock we encounter, God has already gotten past it. No matter what uncertainty we face, God is ahead preparing our steps. Doesn't the mere thought of that bring you peace? God is already there, waiting for you to catch up, to trust him to see you through. And it's not because we're so wonderful, it's because of grace. God's grace.
Take some time today to imagine God ahead of you. He sees your way. Let the words from Isaiah 41:10 resonate in you today. "Don't be afraid, for I am with you. Don't be discouraged, for I am your God. I will strengthen you and help you. I will hold you up with my victorious right hand."

Let's pray … Lord, thank you for the grace you show me. I know I don't deserve such kindness. Help me to be the best follower I can be. Give me the boldness I need to be a good disciple. Thank you that you are preparing the way for me and equipping me with exactly what I need for the battles of life. Thank you for the confidence I feel knowing you are already there, loving me unconditionally. In Jesus' name. Amen.